A super cool new website for the lovely NOMINT team – I worked with them to create a beautifully minimalistic site that puts all the focus on their amazing animation work.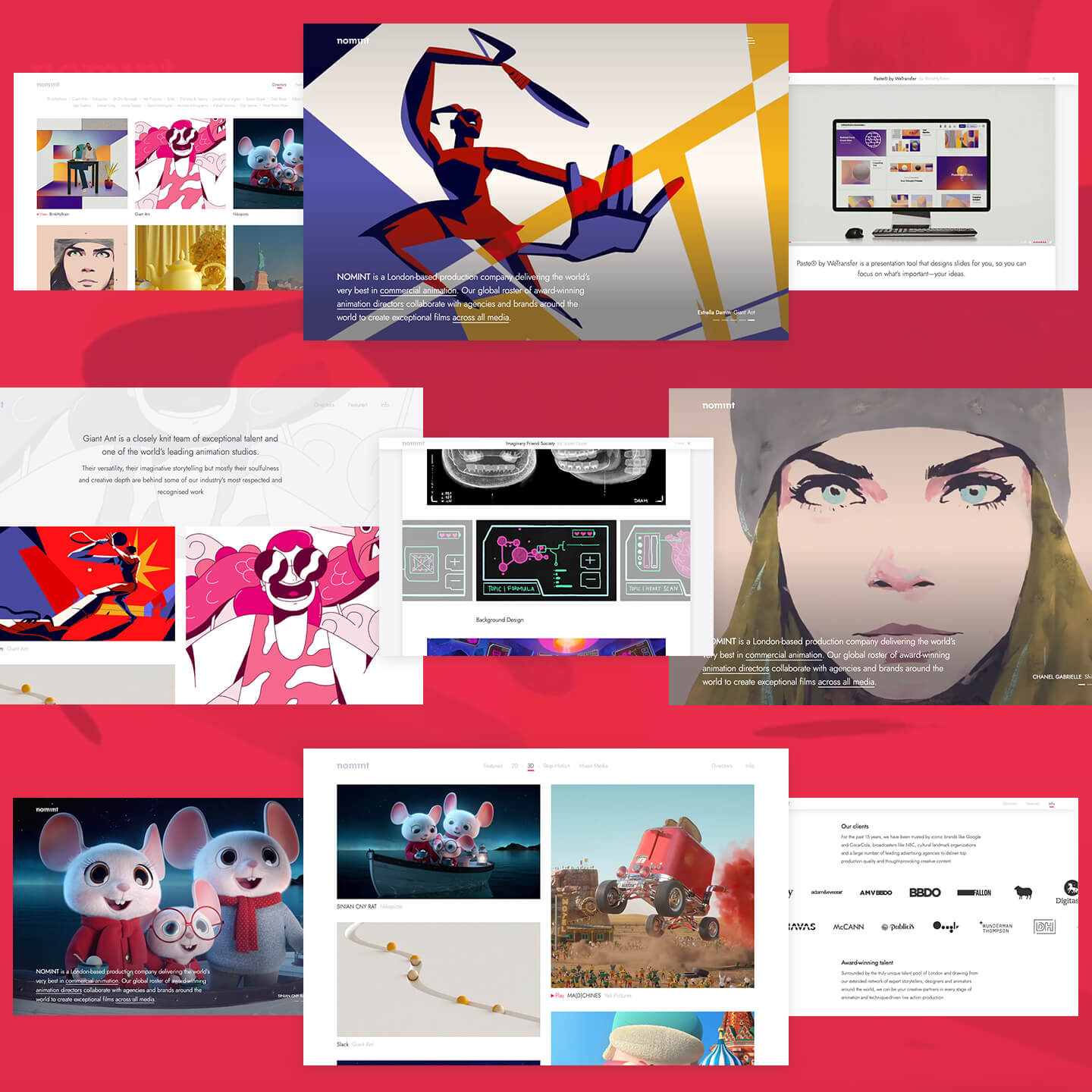 I kept things simple on the home page: using their top featured videos to create a powerful first impression, paired with a clear description of who they are and what they do, allowing visitors to quickly explore the rest of the site.
NOMINT's talented animation directors are the heart of their business, so making them easy to find and browse was really important. The listing page gives visitors a direct route to each of the directors, as well as showing images and videos of their work to find relevant styles.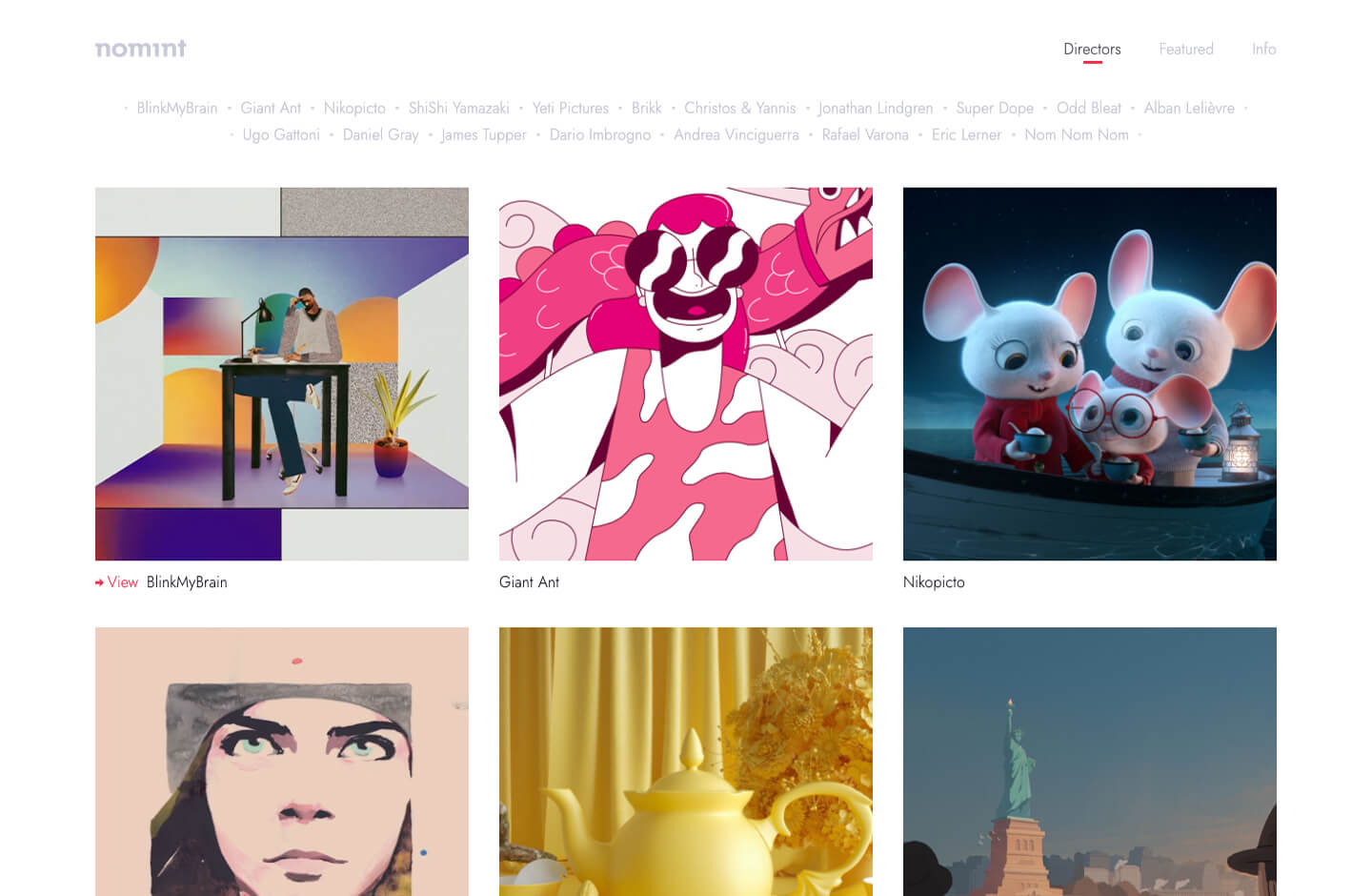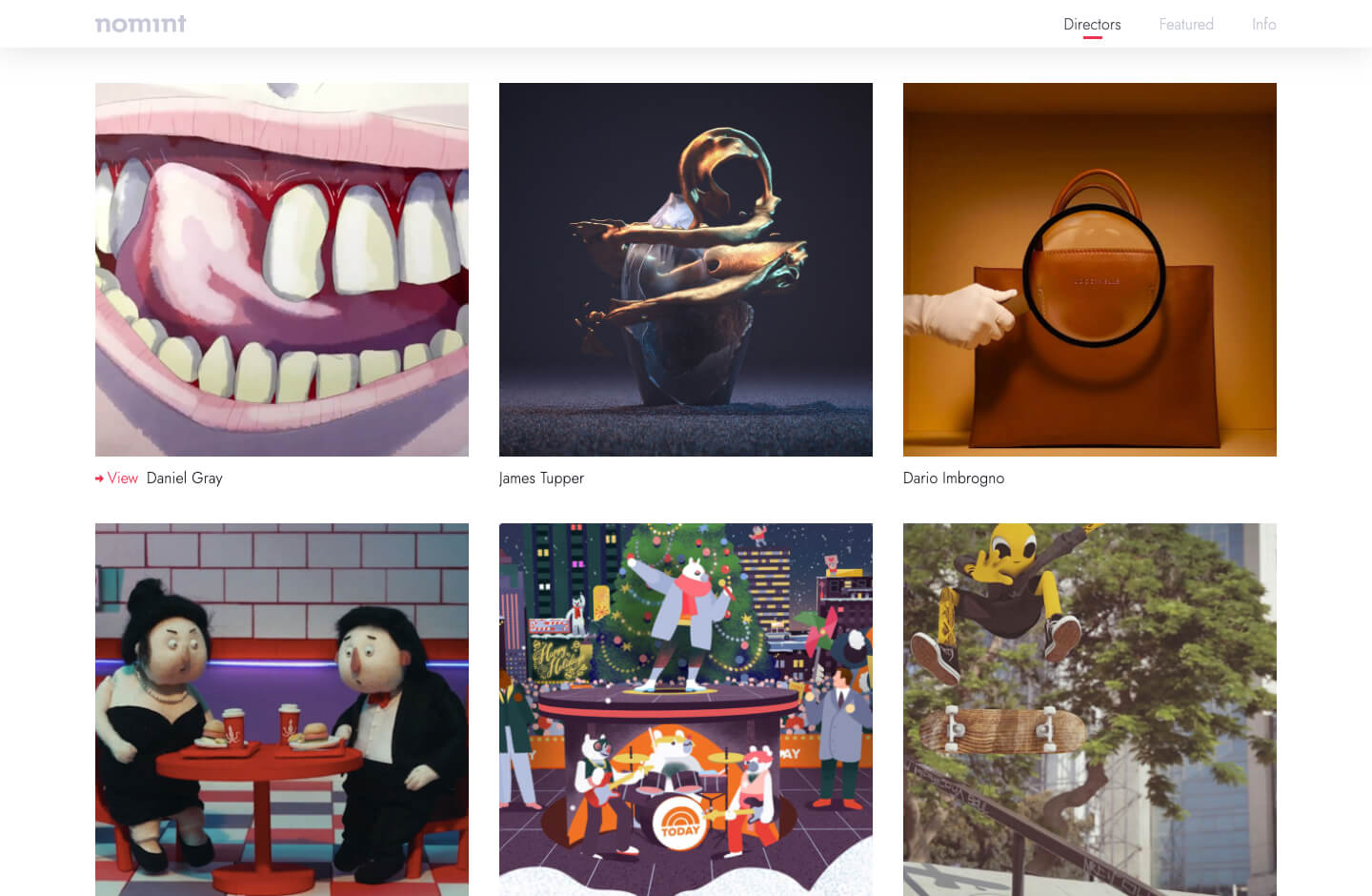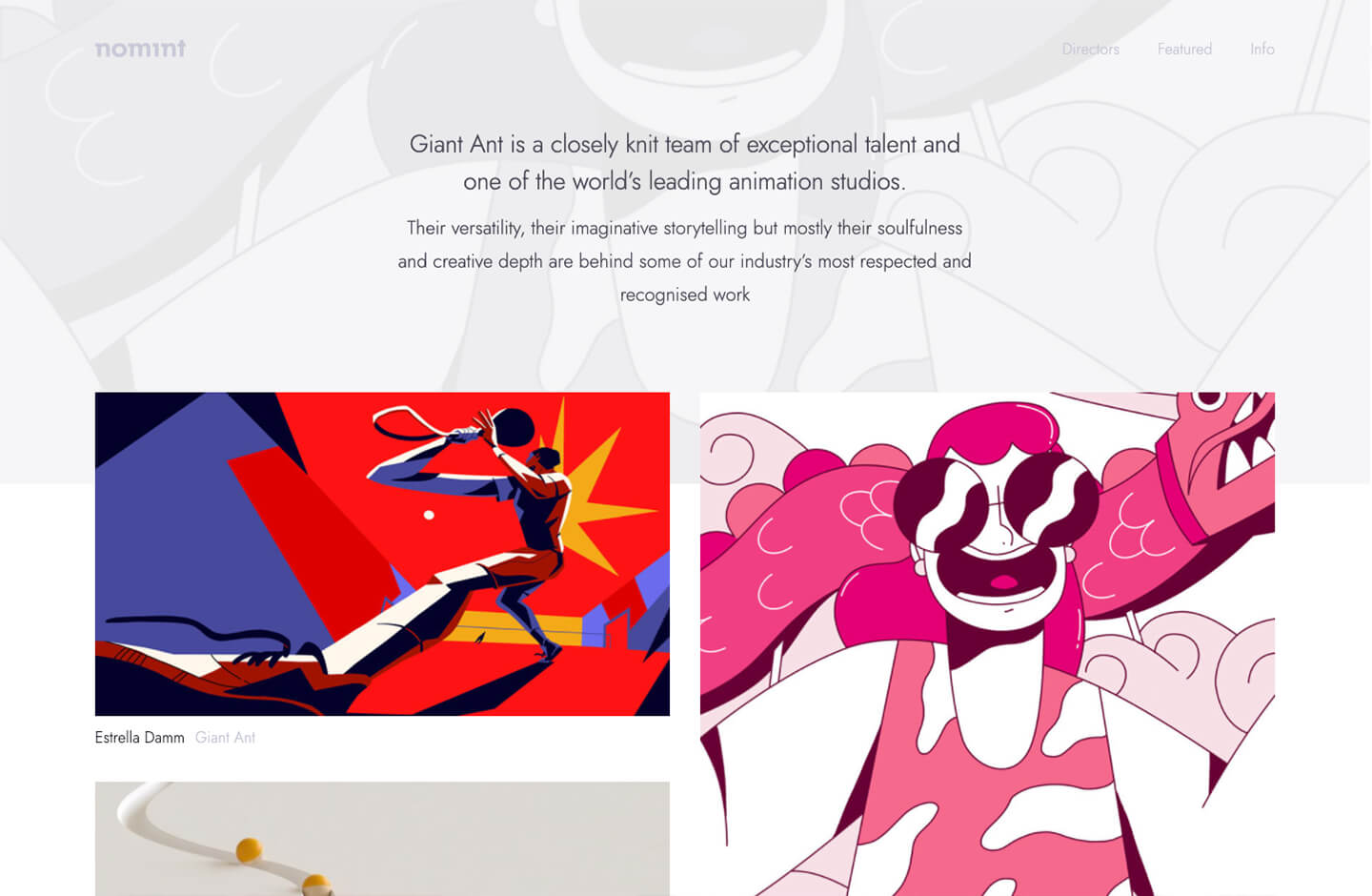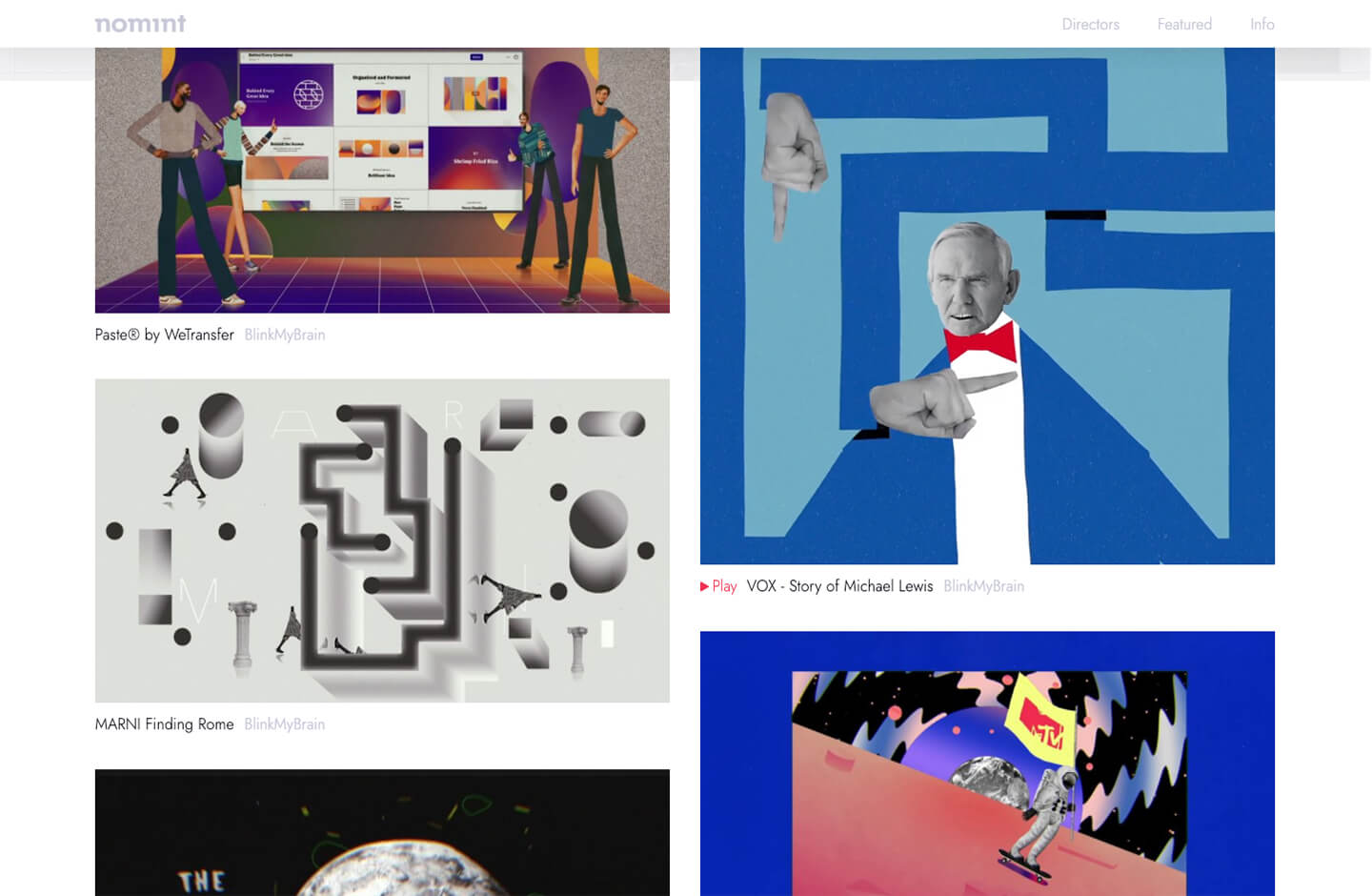 Directors' profile pages give a quick summary and then get straight into their top pieces of work, laid out in a neat grid.
You can also browse the site by type of work, letting visitors see the most relevant work for them from all directors. The handy navigation sticks to the top of the page as you scroll, making it super quick to switch between categories.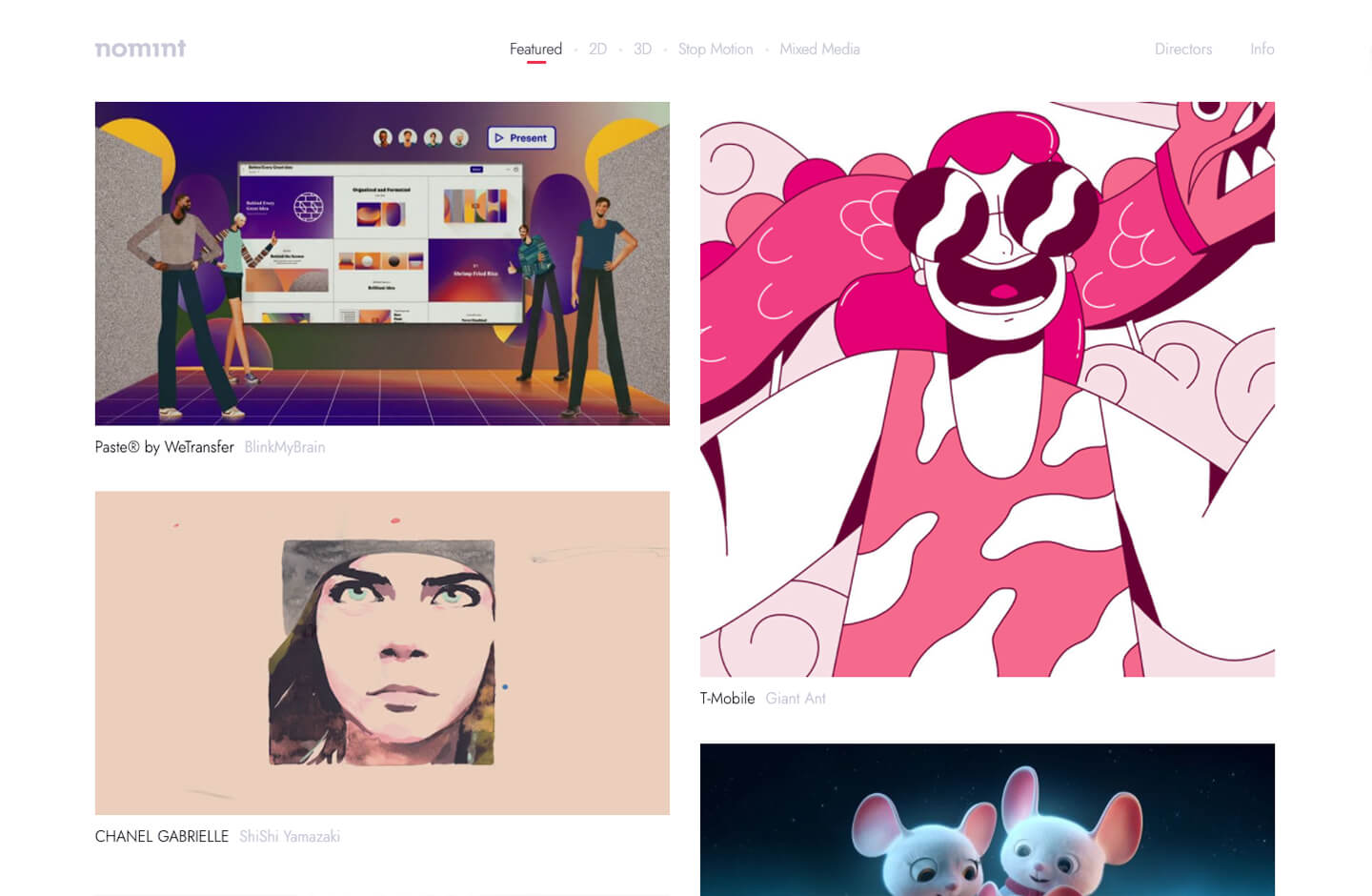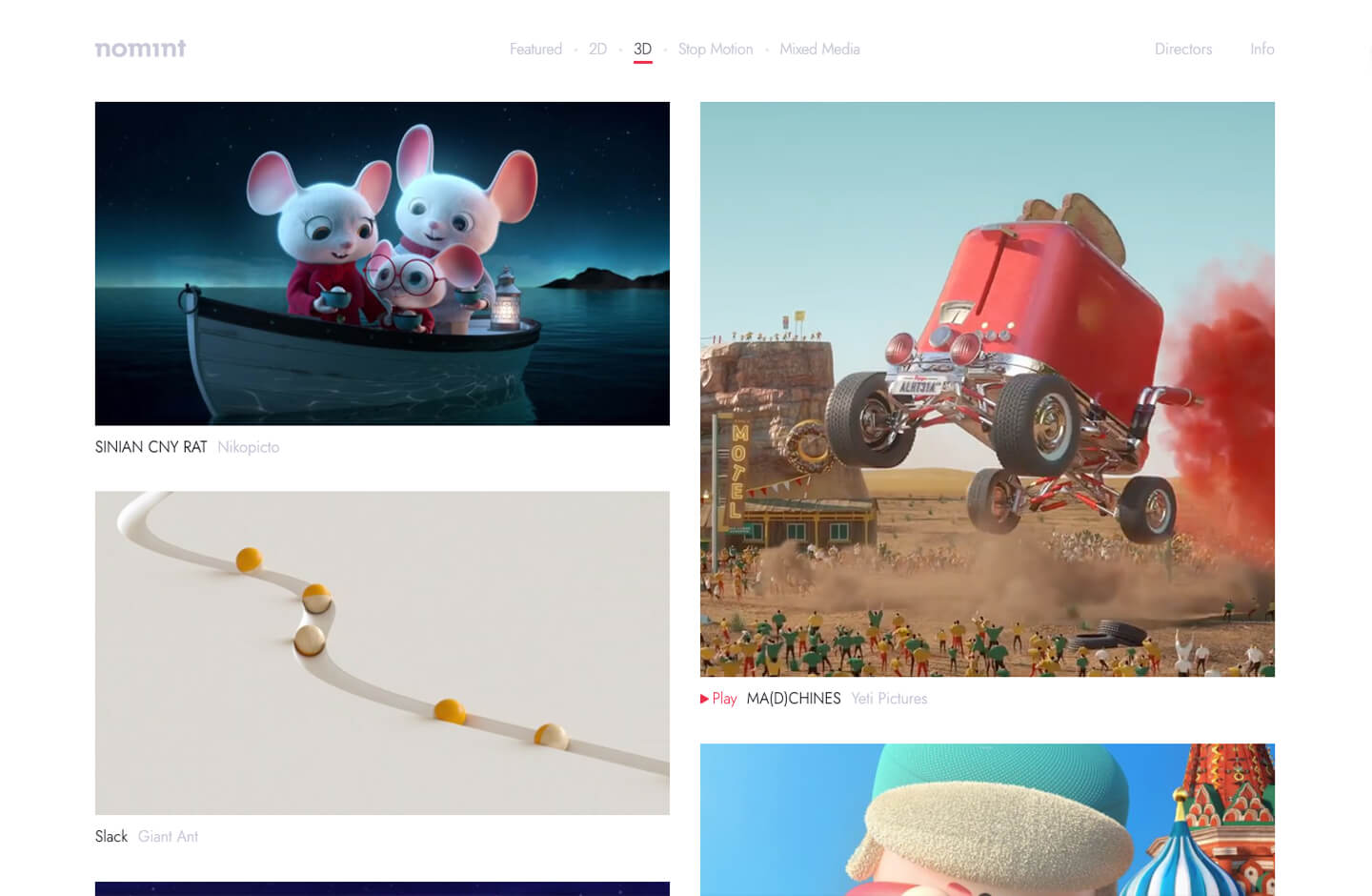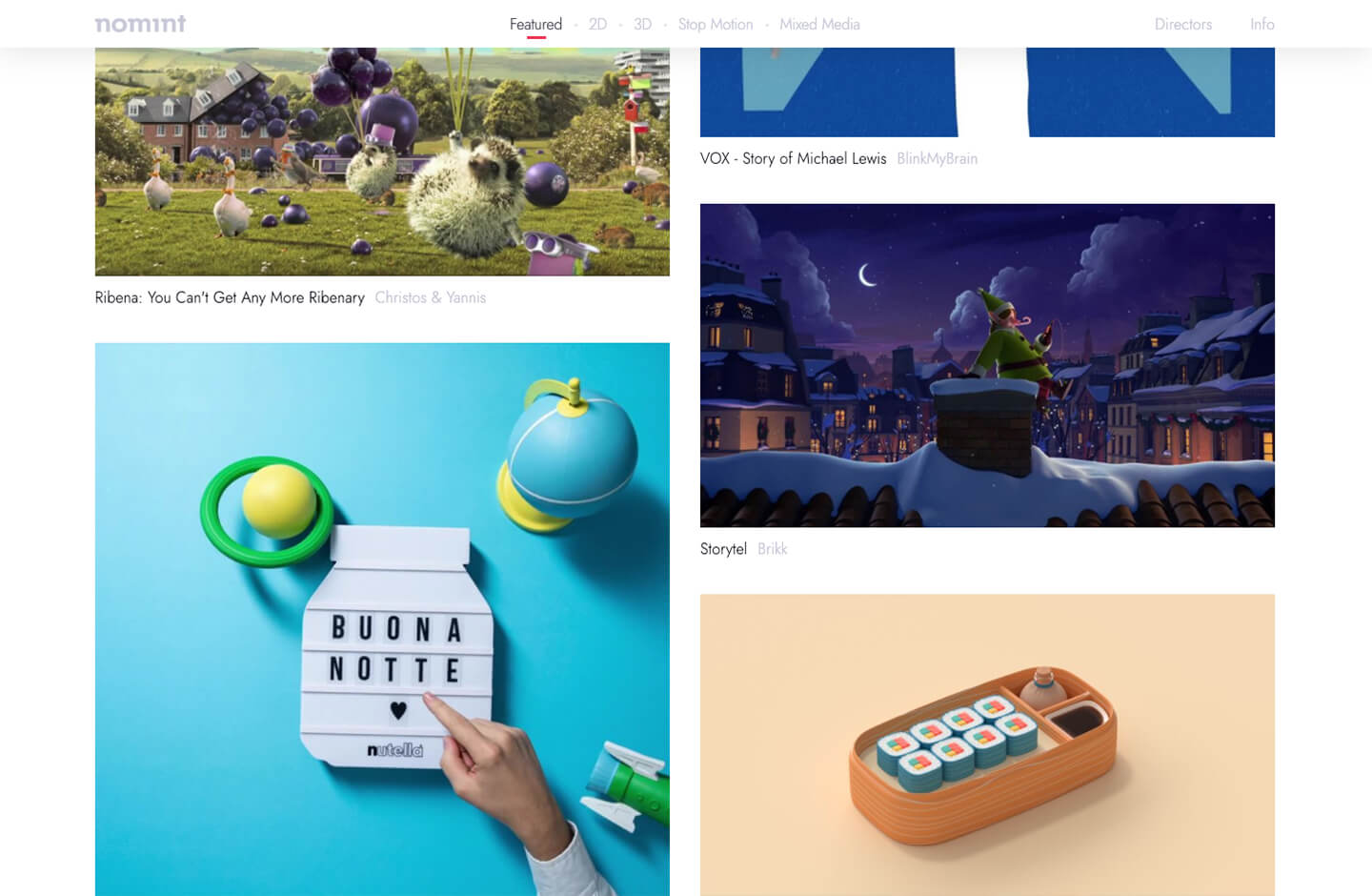 When it comes to the work itself, I created a powerful player experience to give the team lots of options over how they present their work. Check out this example of a full case-study: using Slate's new block layout builder to add supporting text, image, video and slideshows.
Finally, I put together this cool Info page to let visitors find out more about NOMINT. Check out the sliding logos as you scroll to show off the brands and agencies they've worked with, and awards they've won.
NOMINT's site runs on Slate – a reel-building and file-sharing service custom made for the advertising industry. If you need a Slate specialist – get in touch! I've built loads of custom sites on Slate's amazing platform and I also work with the team to help improve the service itself.