Super proud to share the brand new shots.net – designed and developed from the ground up by yours truly. It was an absolute blast working with this super talented team to bring their vision to life.
Here's a few of my highlights and favourite features…
Home page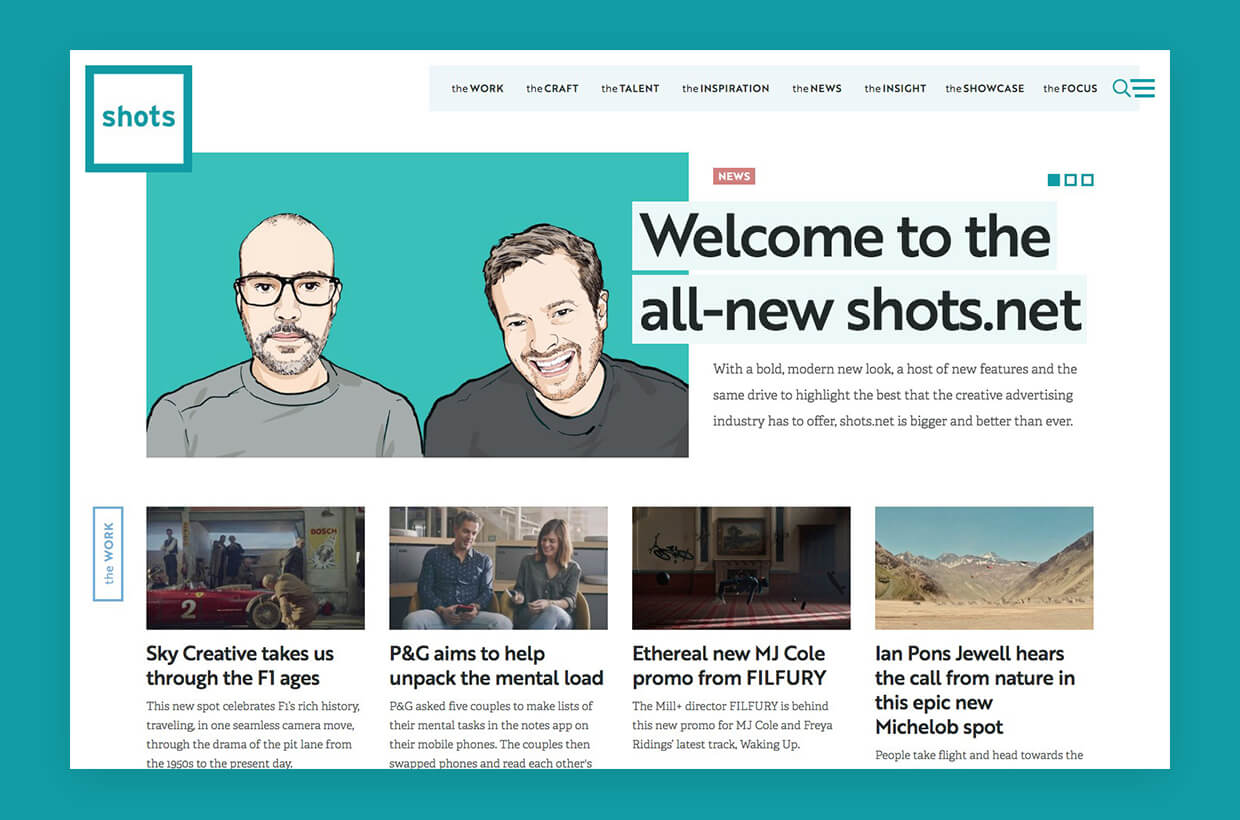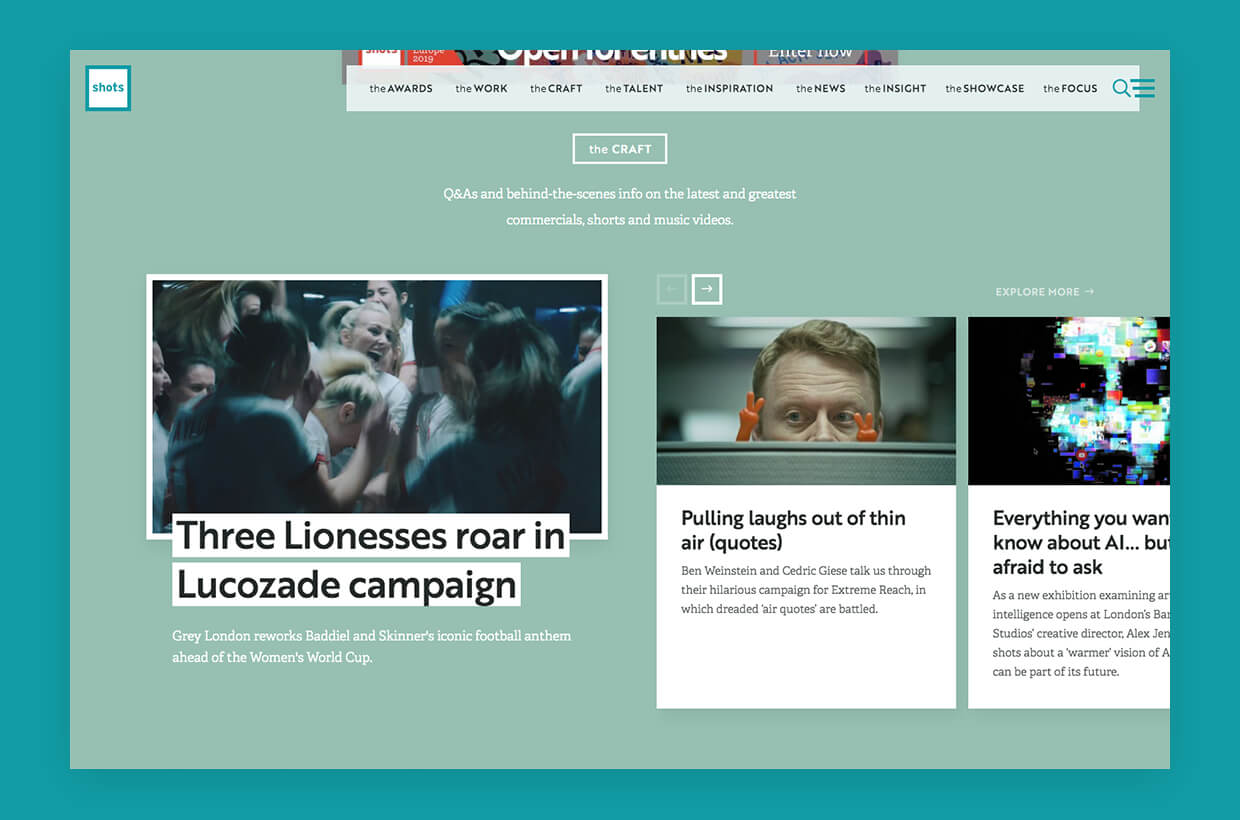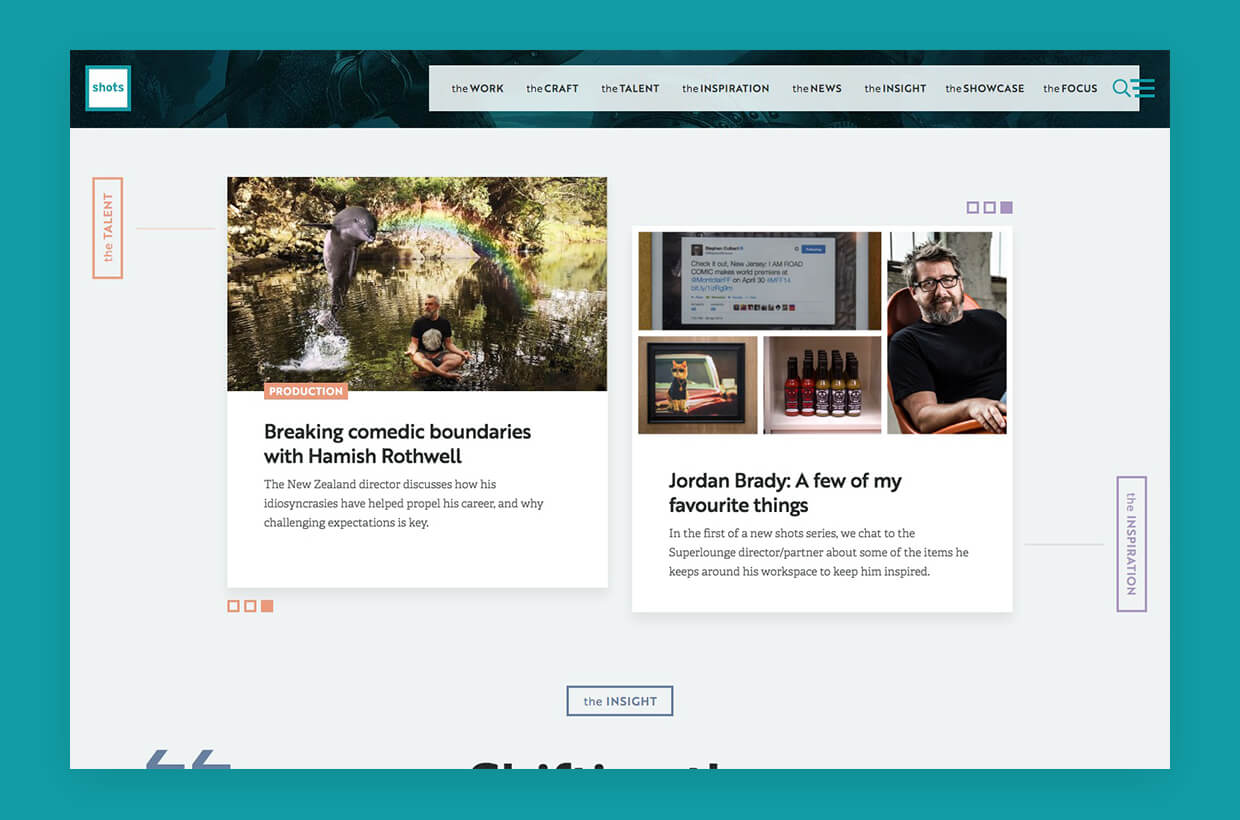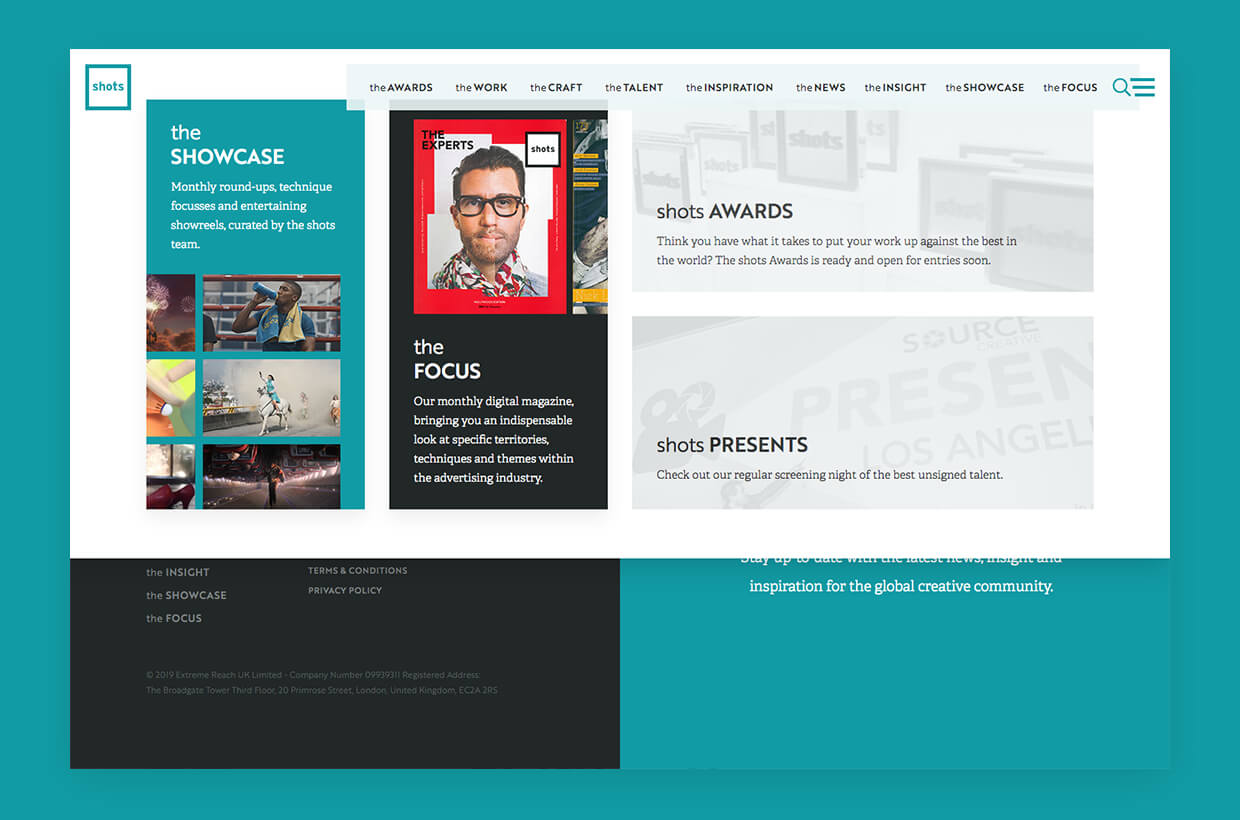 The home page is a snapshot of all the latest and greatest content on the site.
I used different layouts to keep things varied and interesting all the way down the page, combining different colours, images and typography to give each section it's own distinct vibe.
Hub pages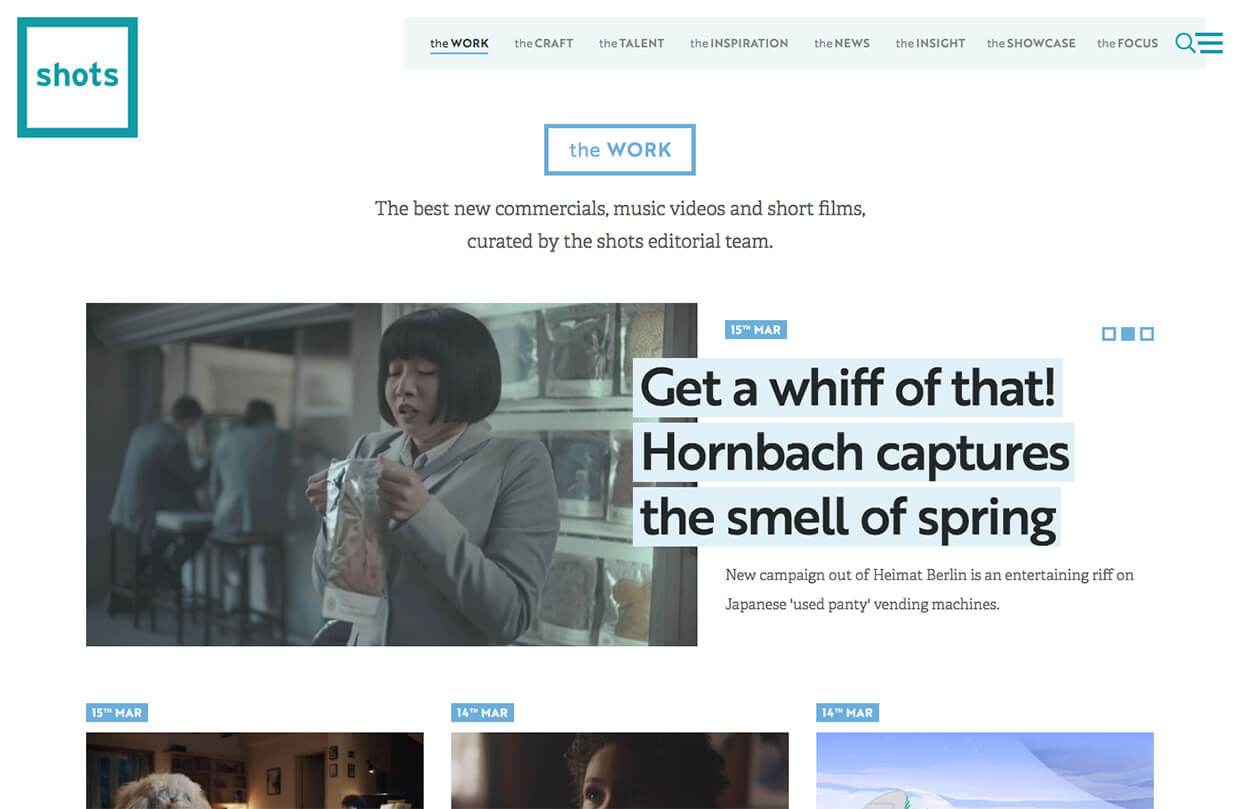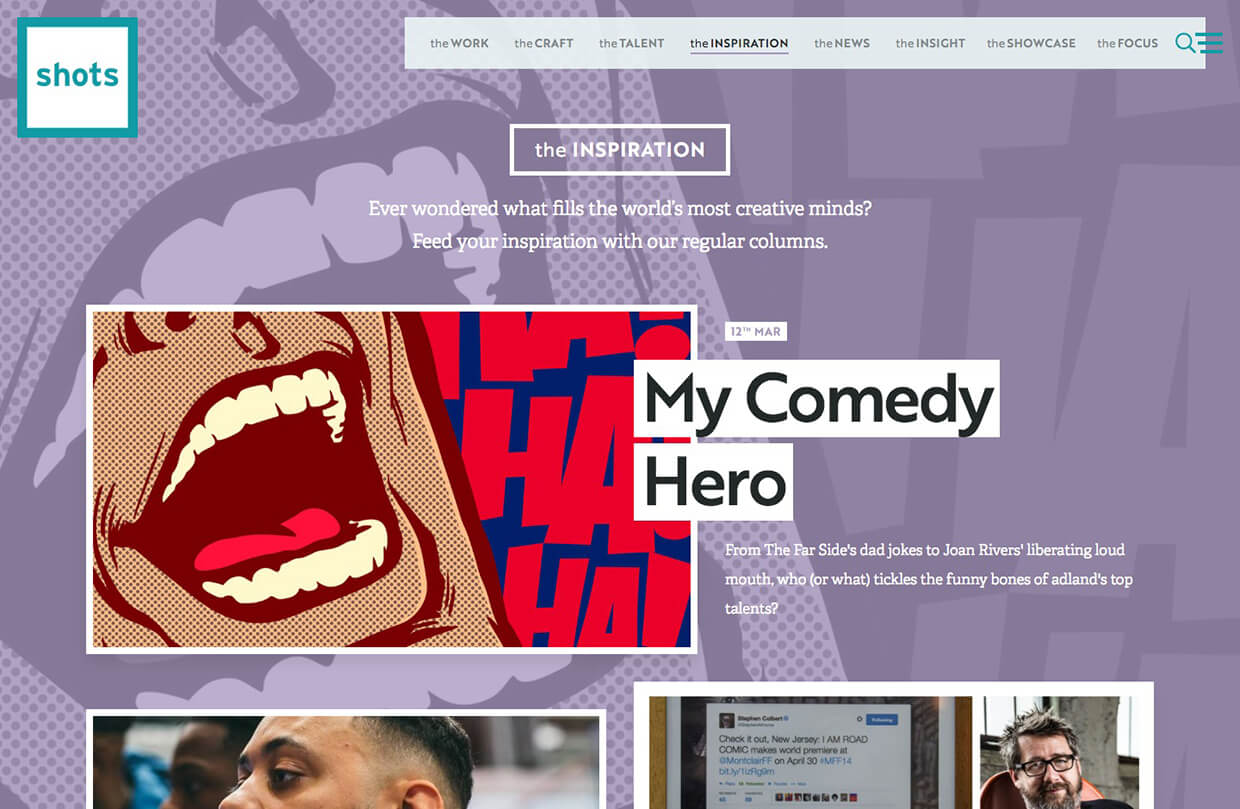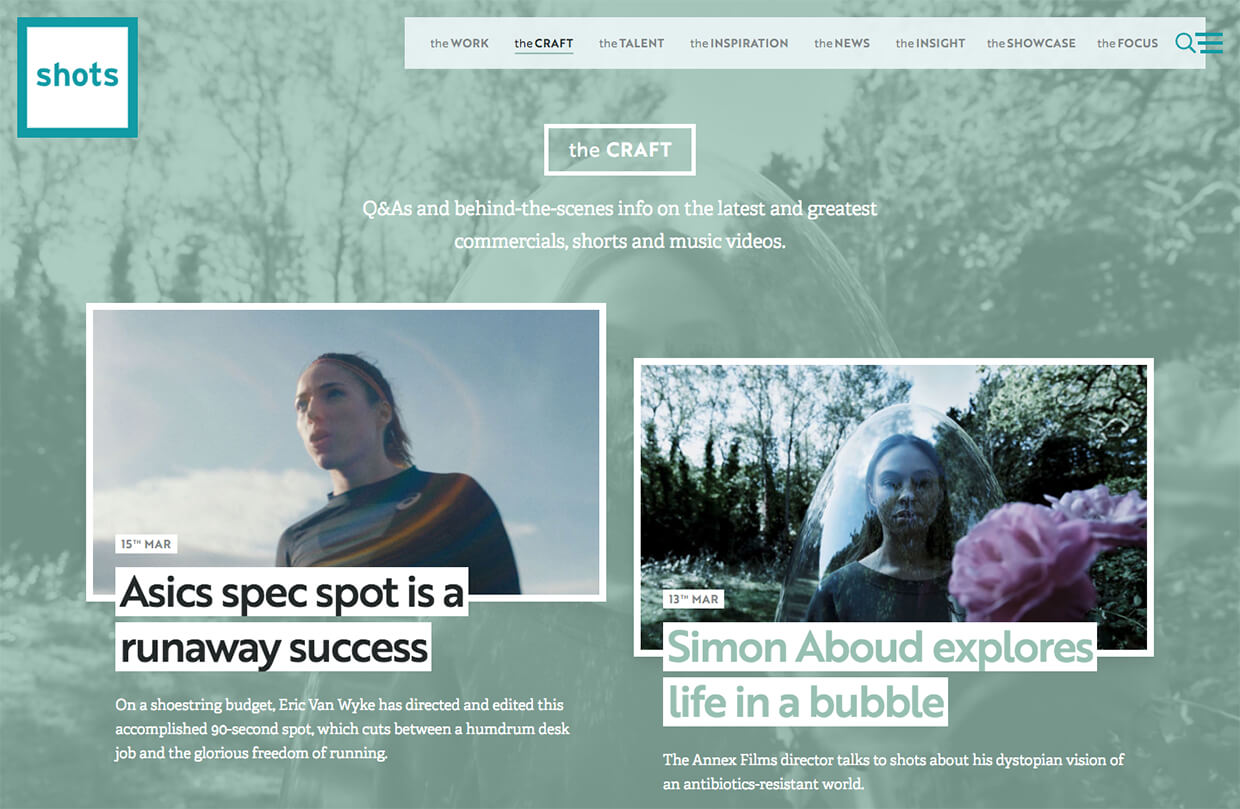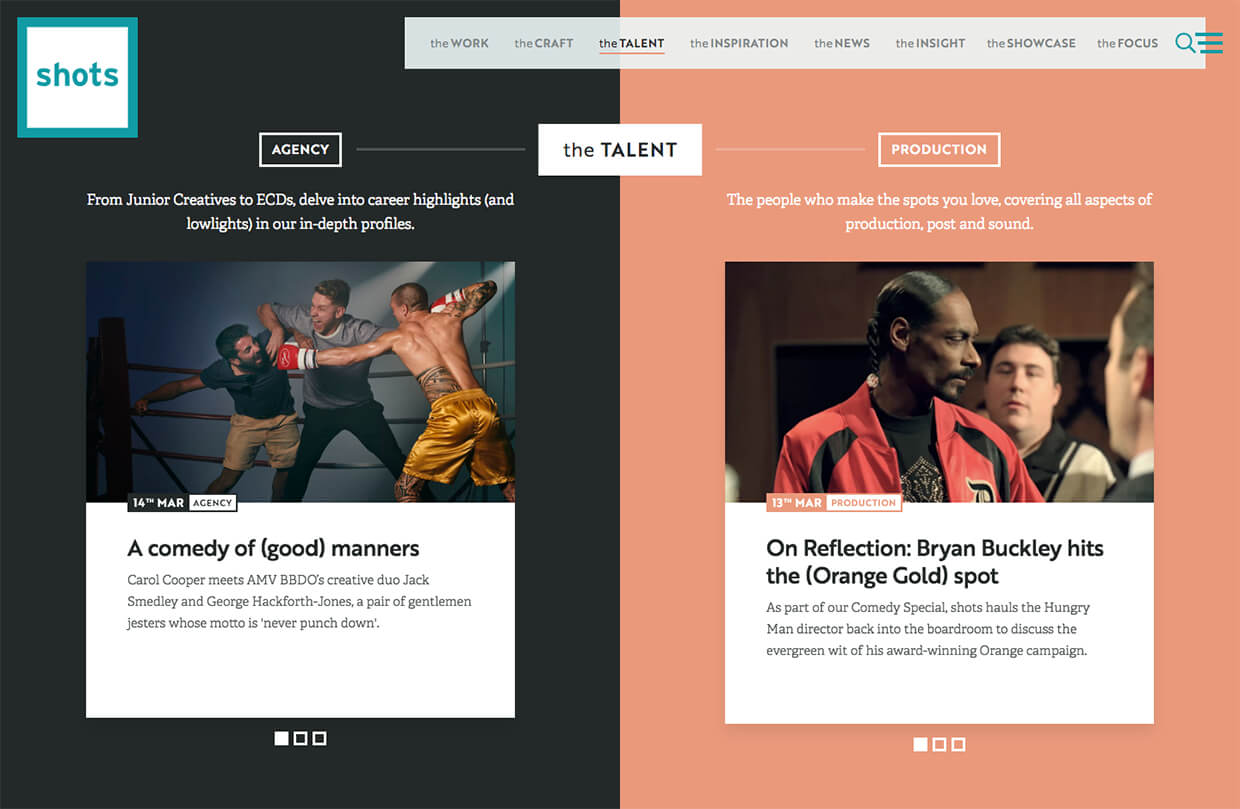 The shots site is organised into different categories, and each one has it's own unique look and feel.
Post types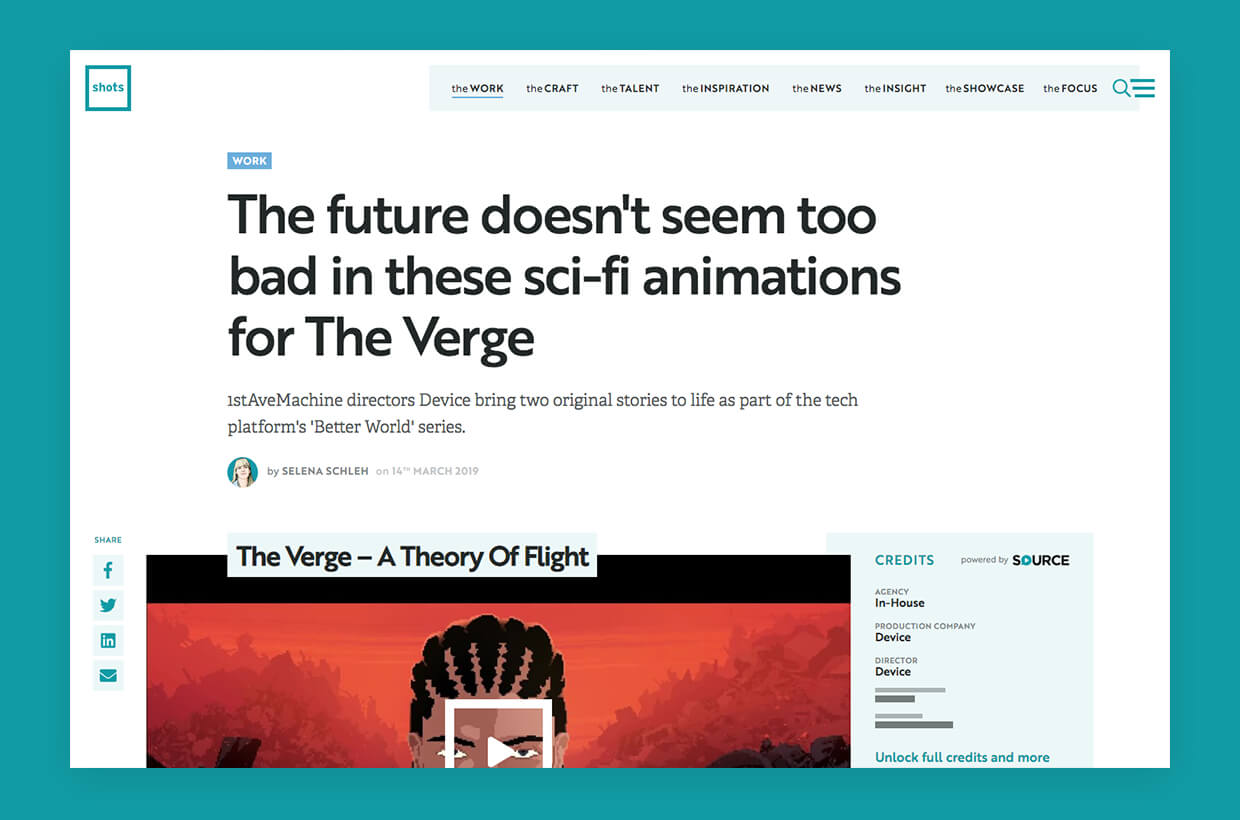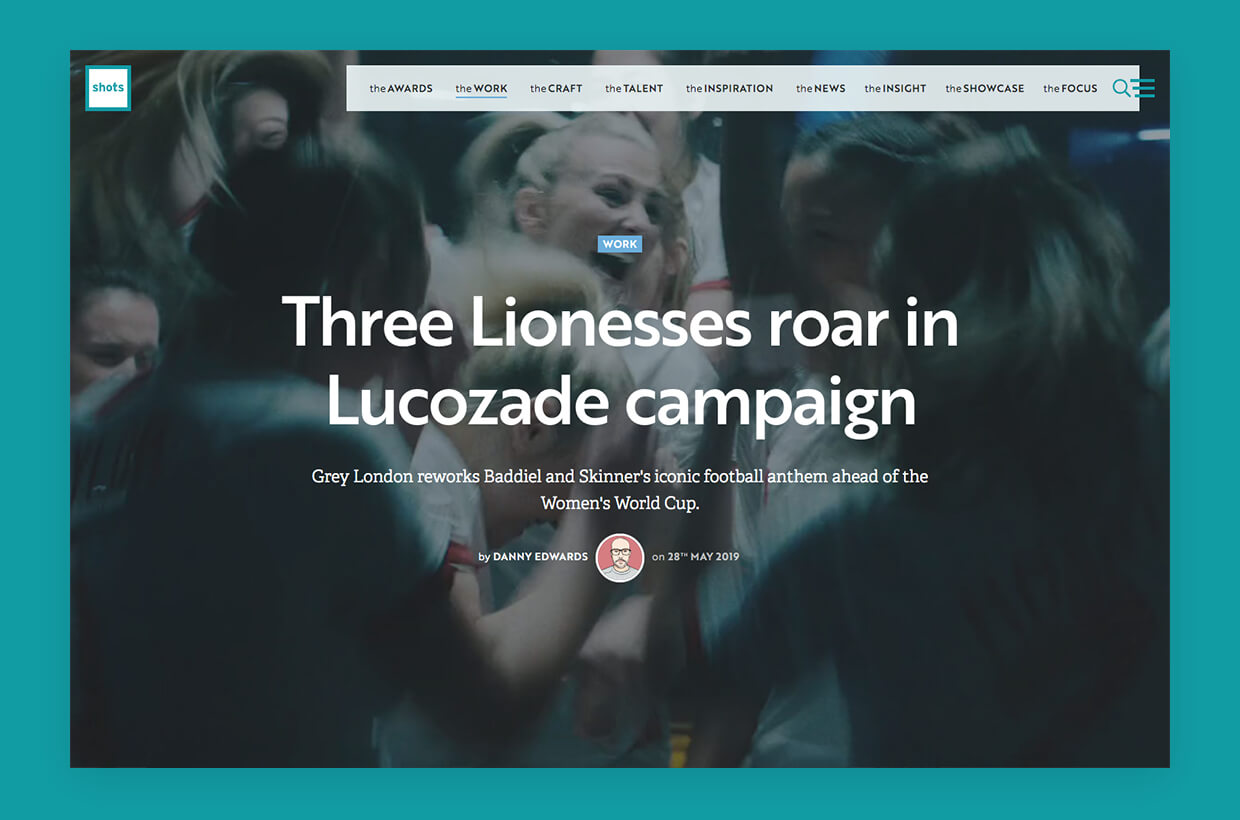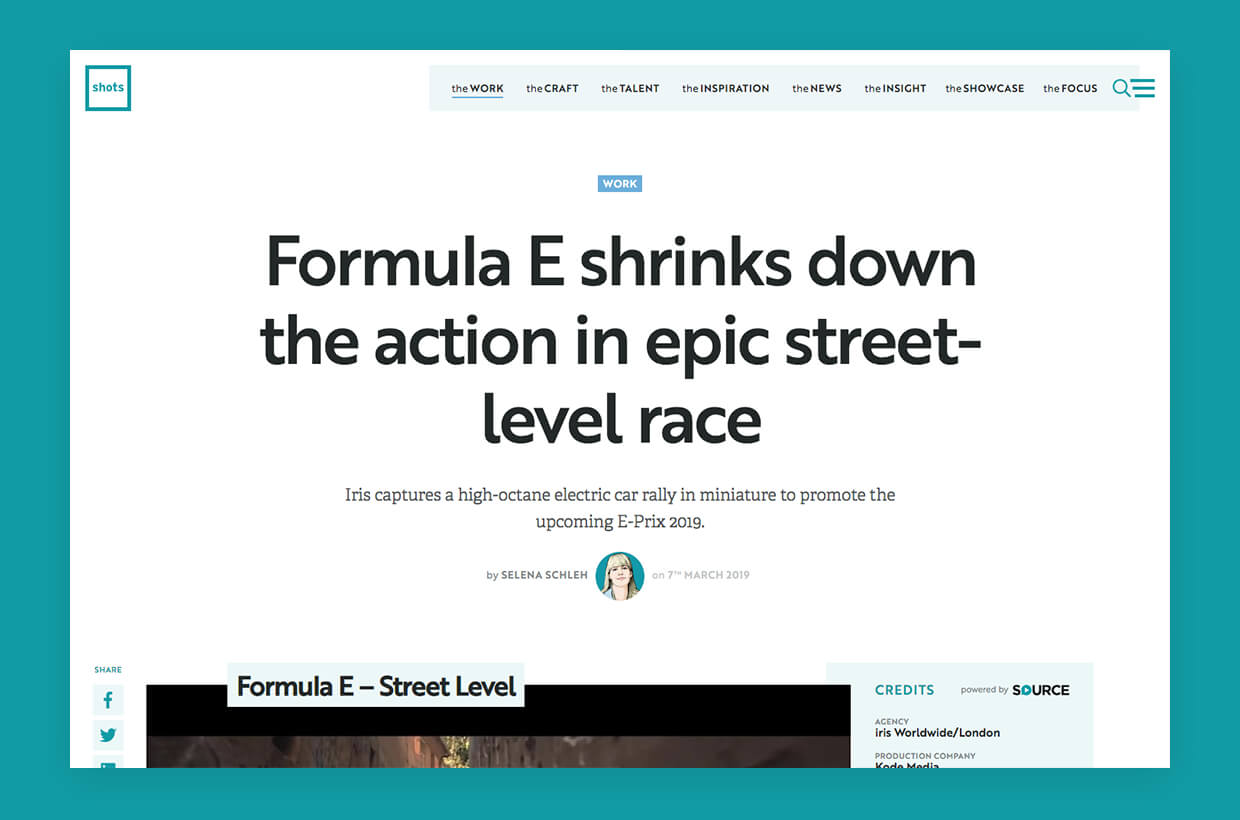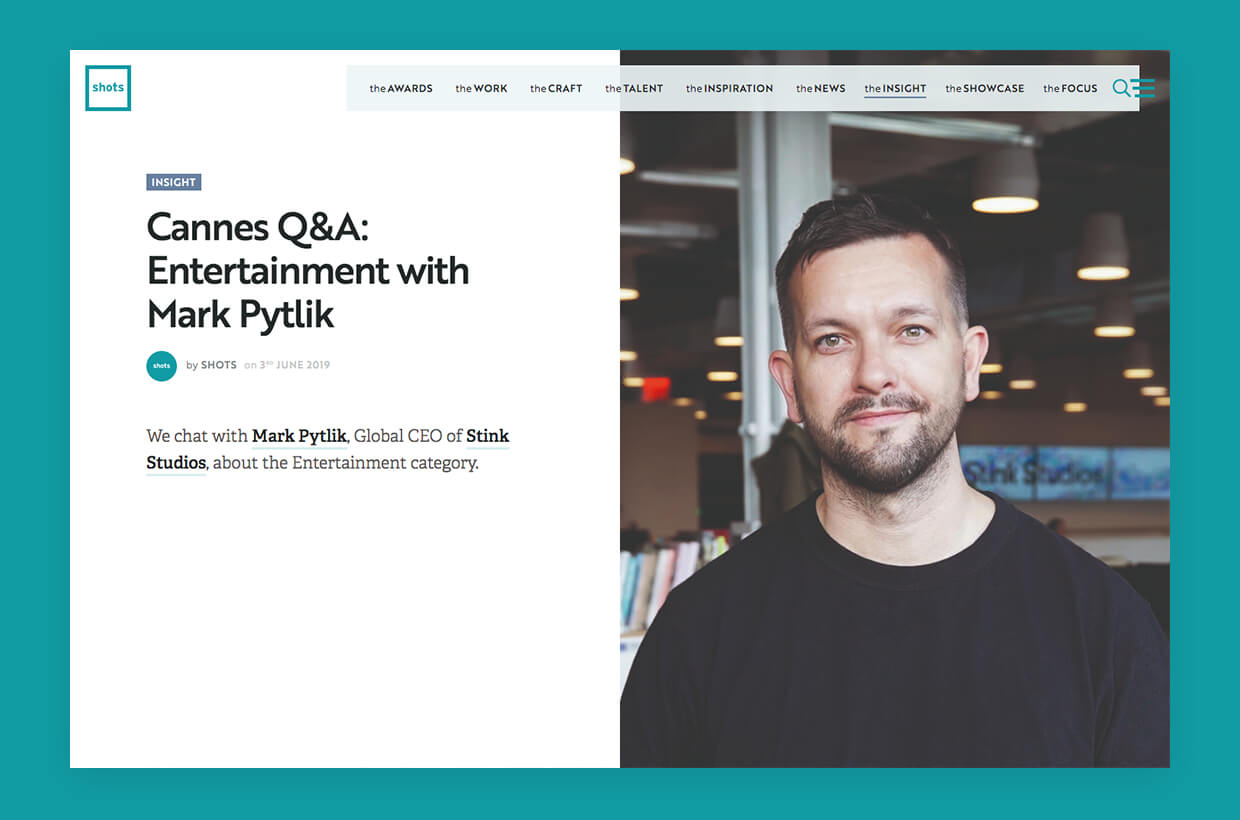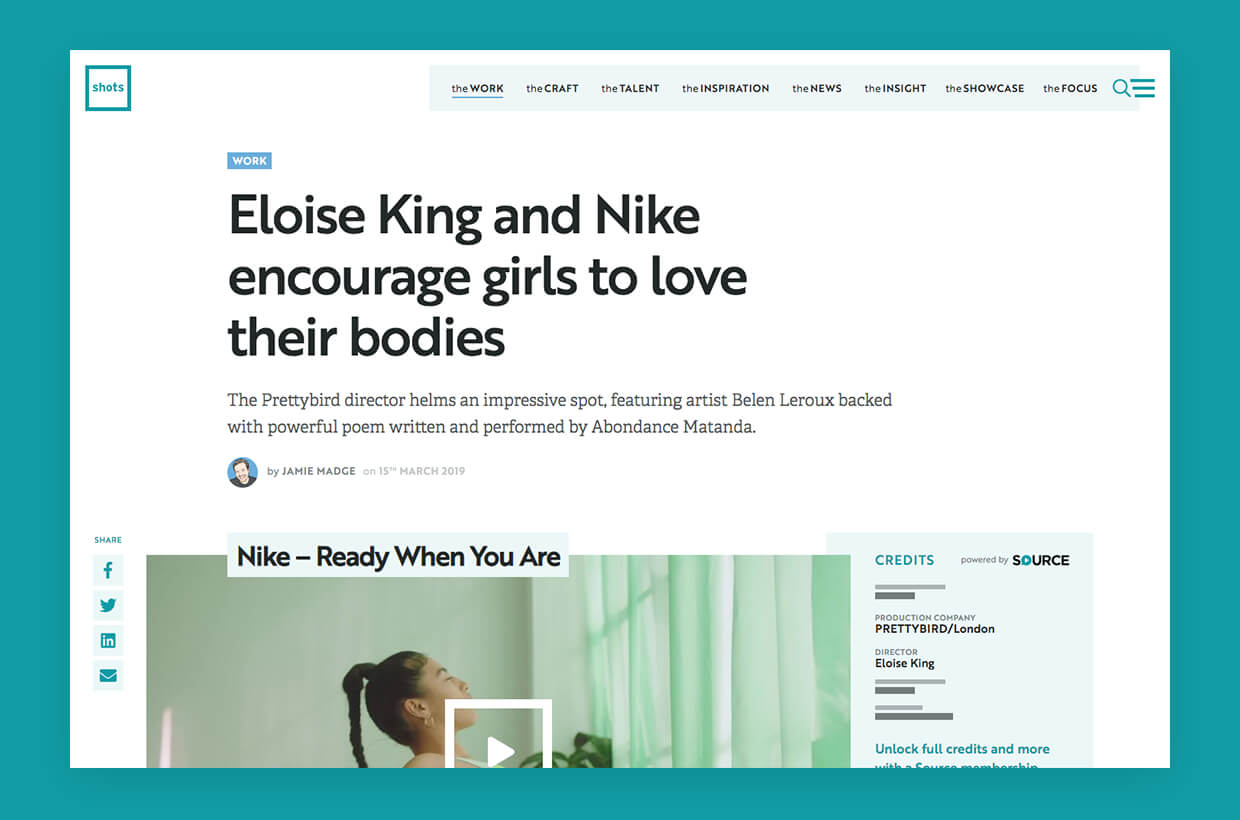 I created several 'post types', giving the editorial team lots of flexibility to tell their stories in a way that suits the content. Different image shapes, text sizes and interesting layouts help them keep their posts looking fresh!
Content layout builder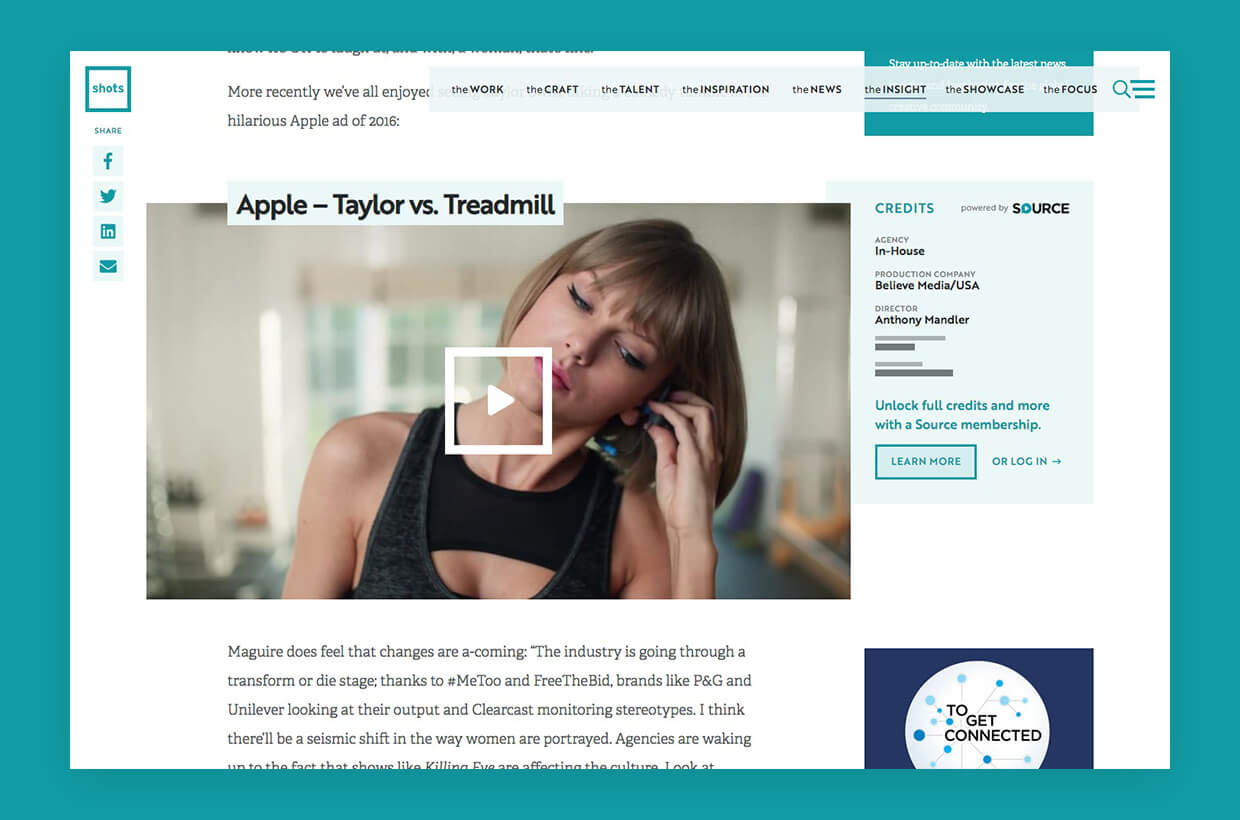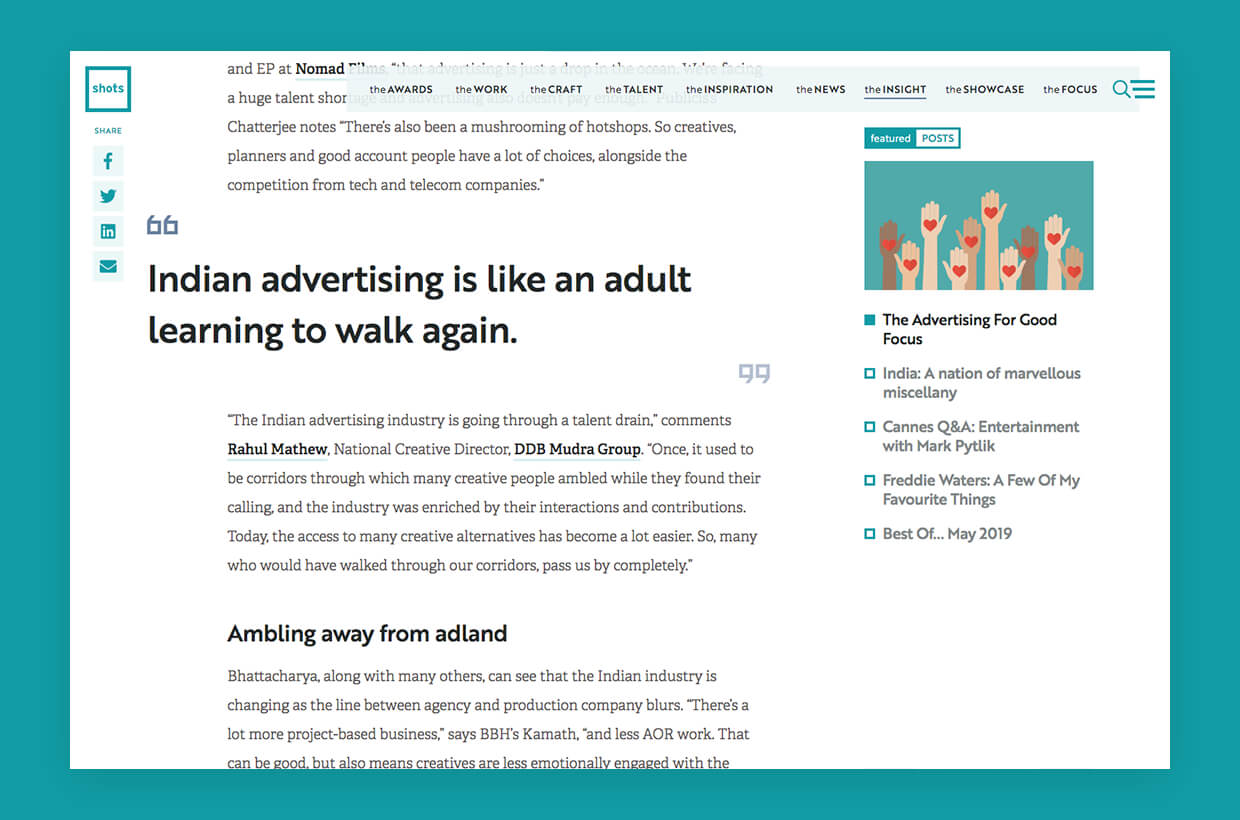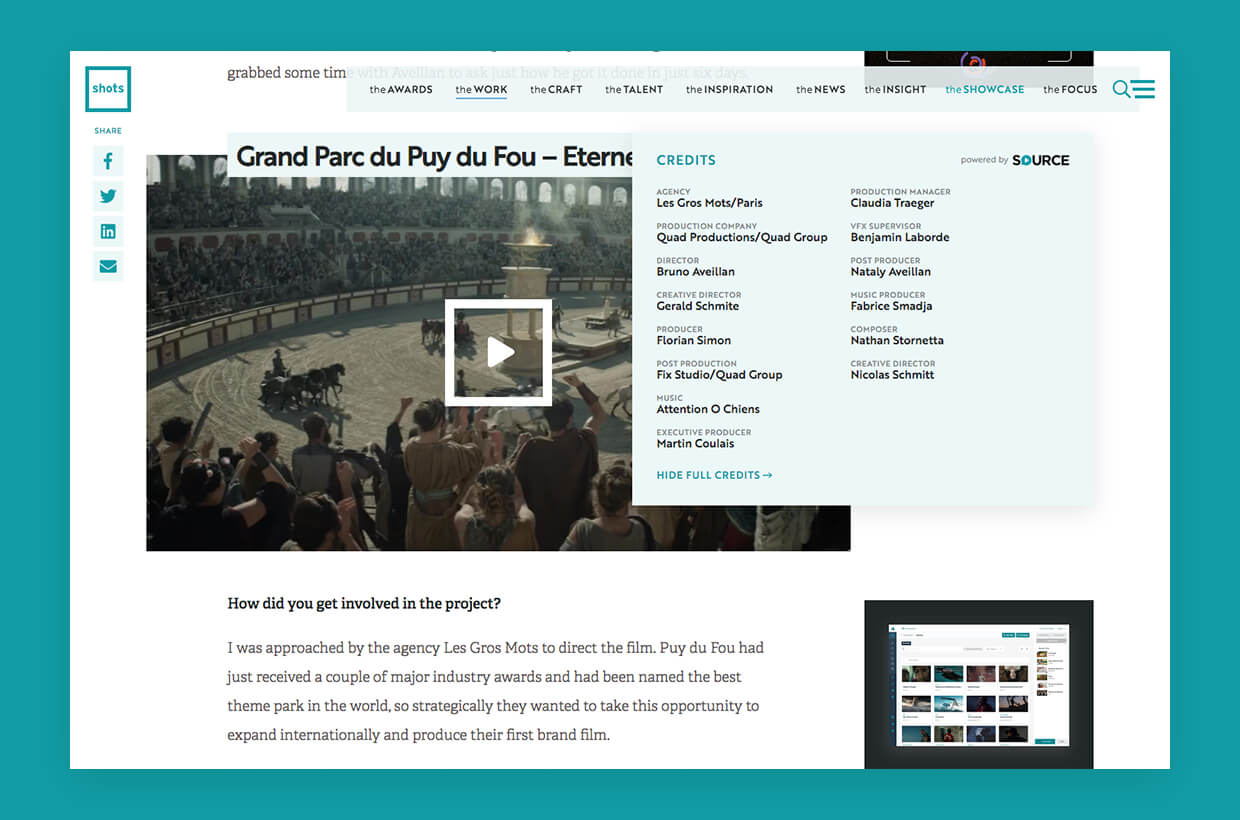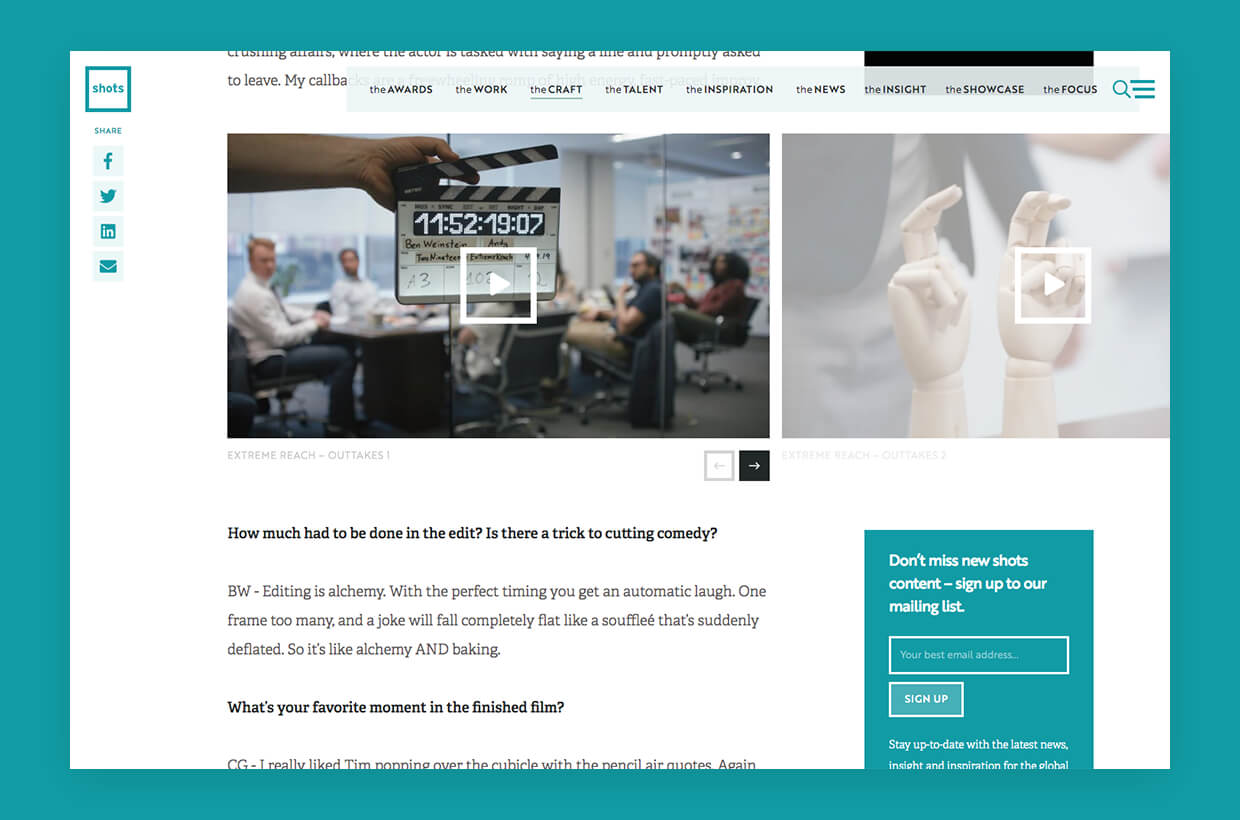 Content is the heart and soul of this website, and using Slate as the CMS allowed me to create 'blocks' – videos, credits, images, quotes and carousels – to build up a unique layout for each post. So much better than being forced into a rigid layout.
The Focus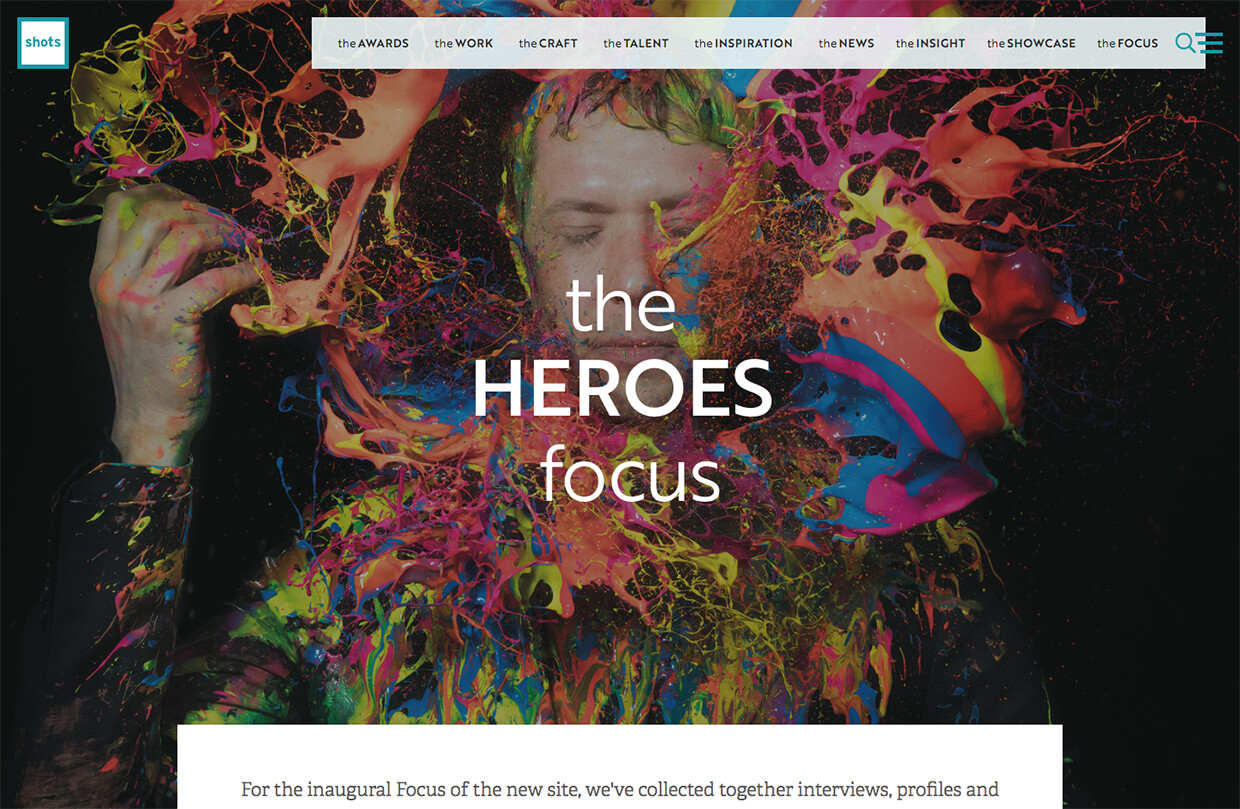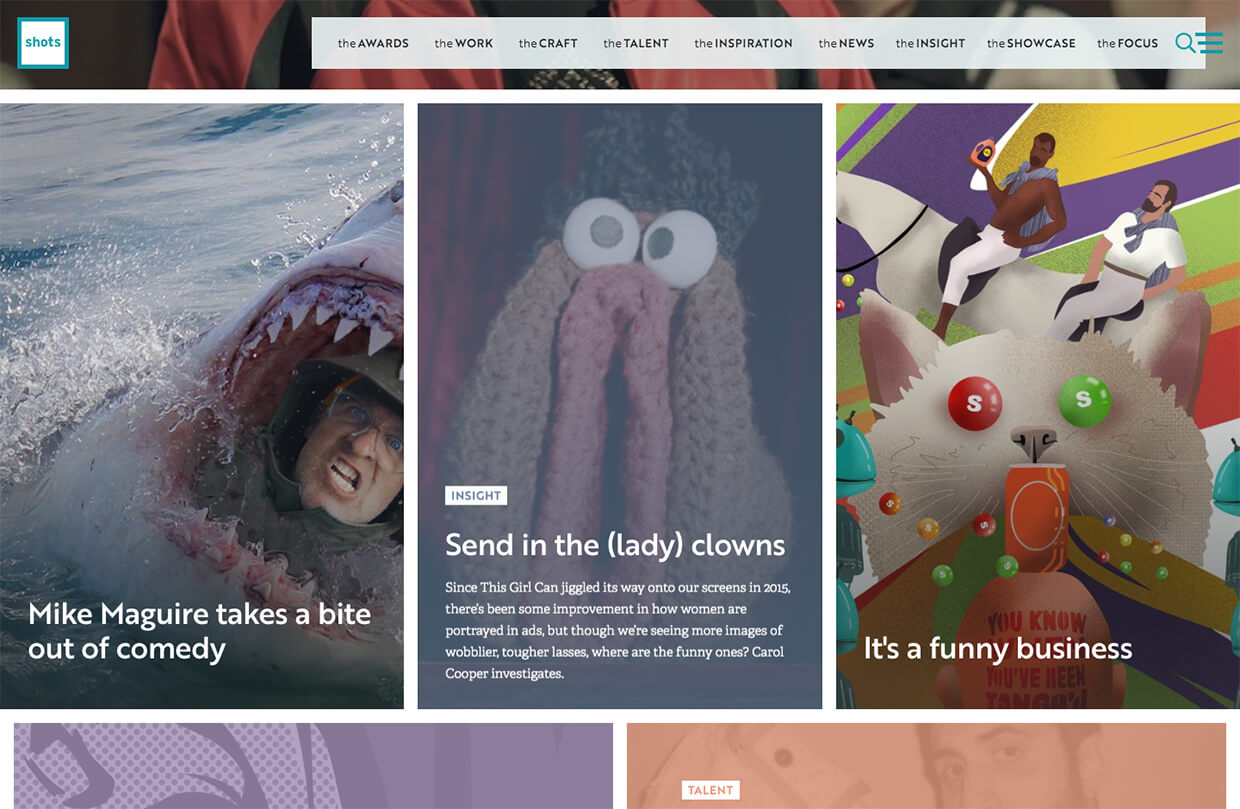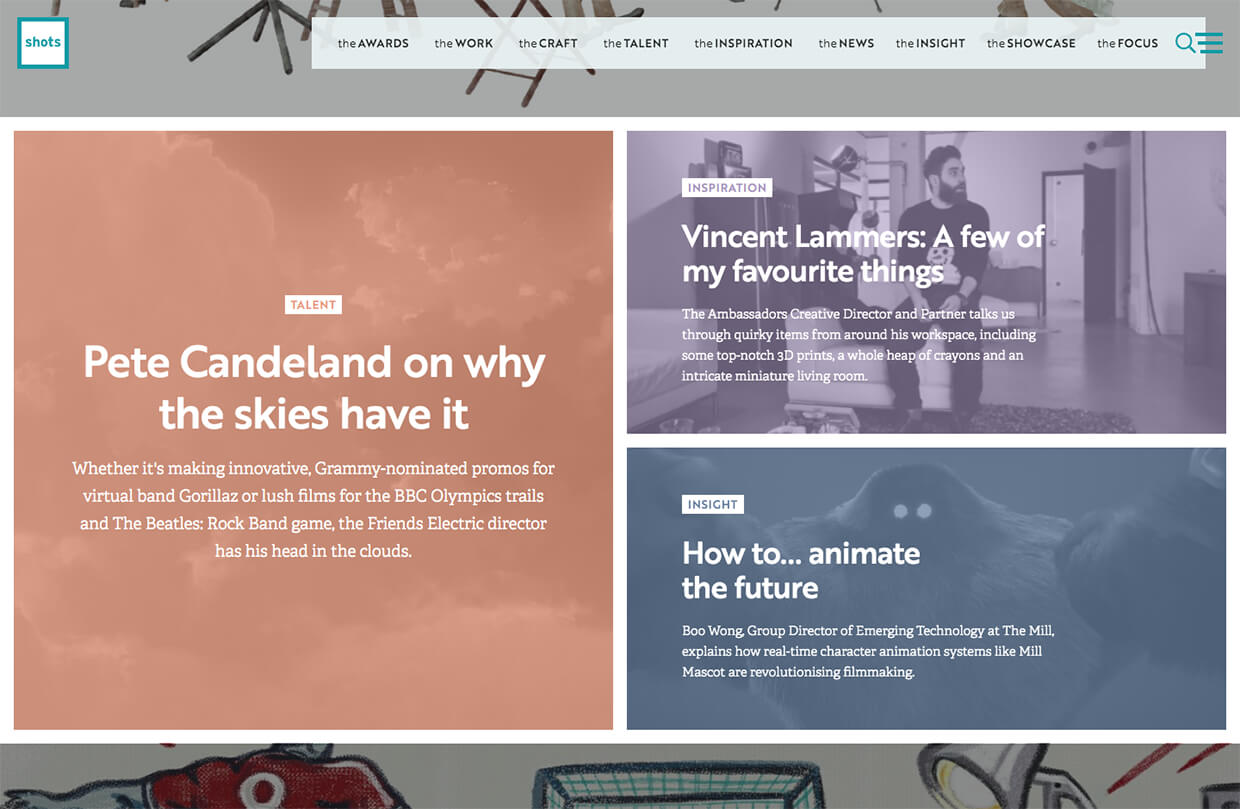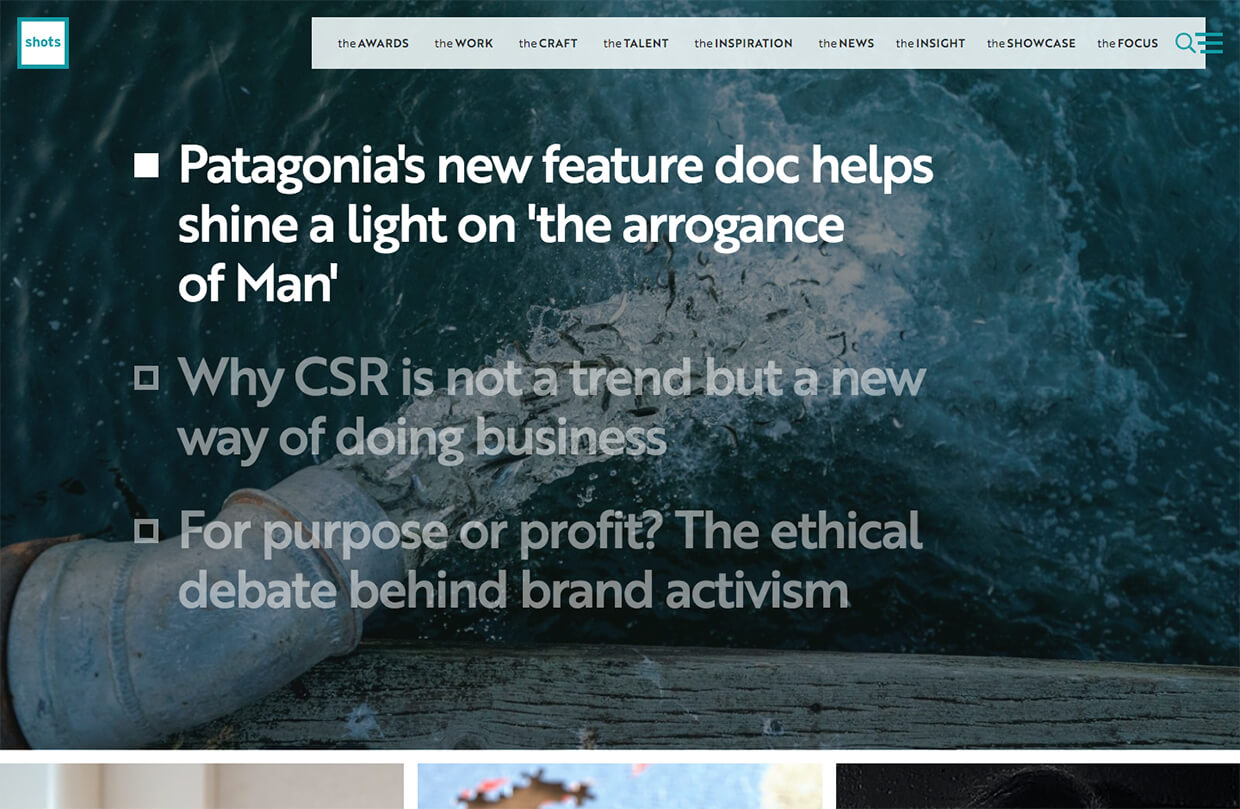 I created a lovely way for the shots team to curate articles around different themes. This is one of my favourite parts of the site, and uses lots of image-heavy, colourful layouts to give these stories a different feel from the other sections.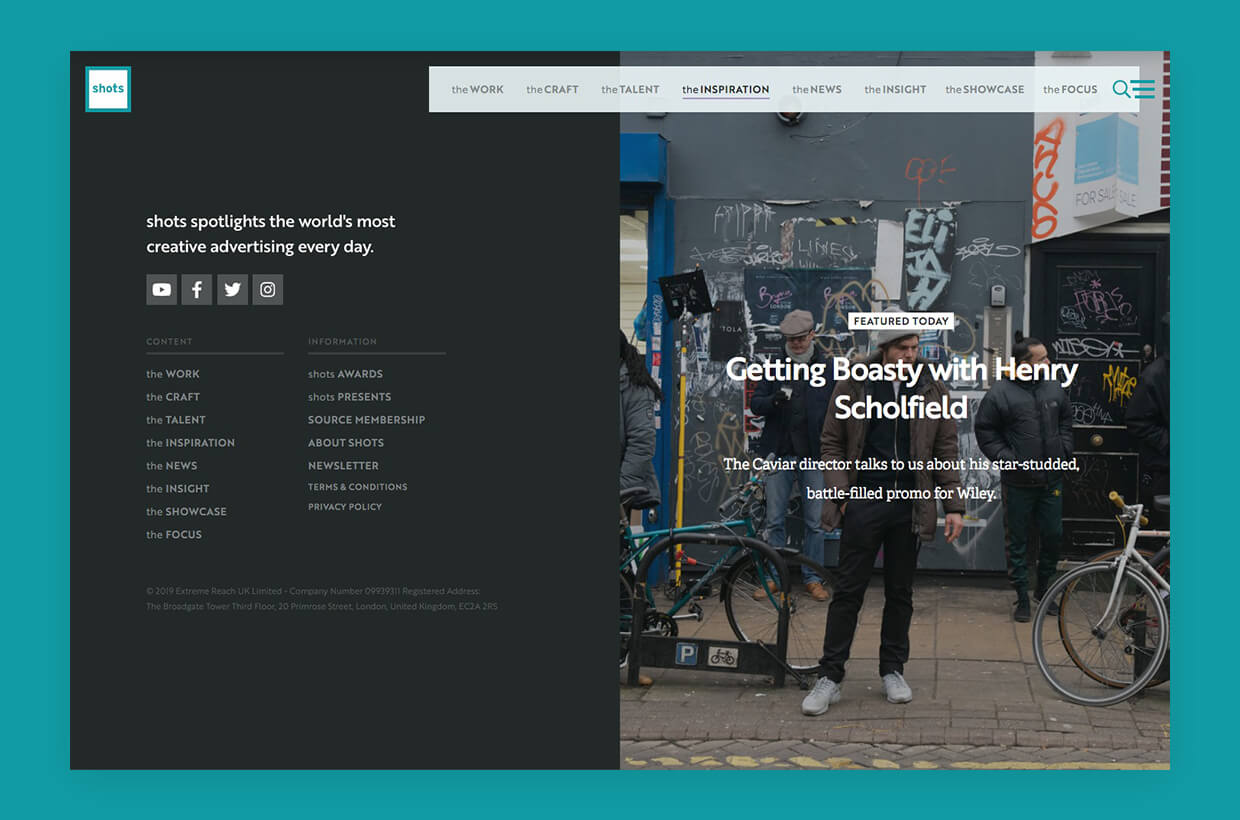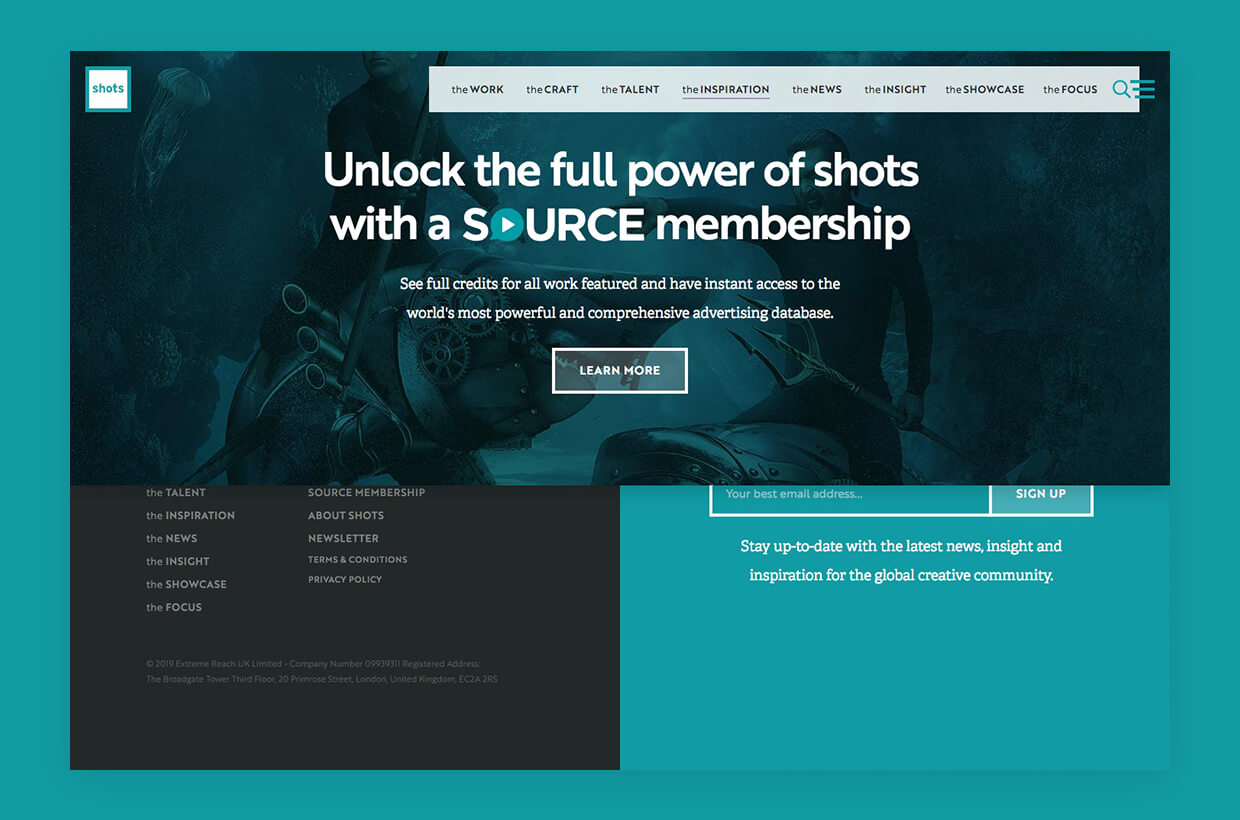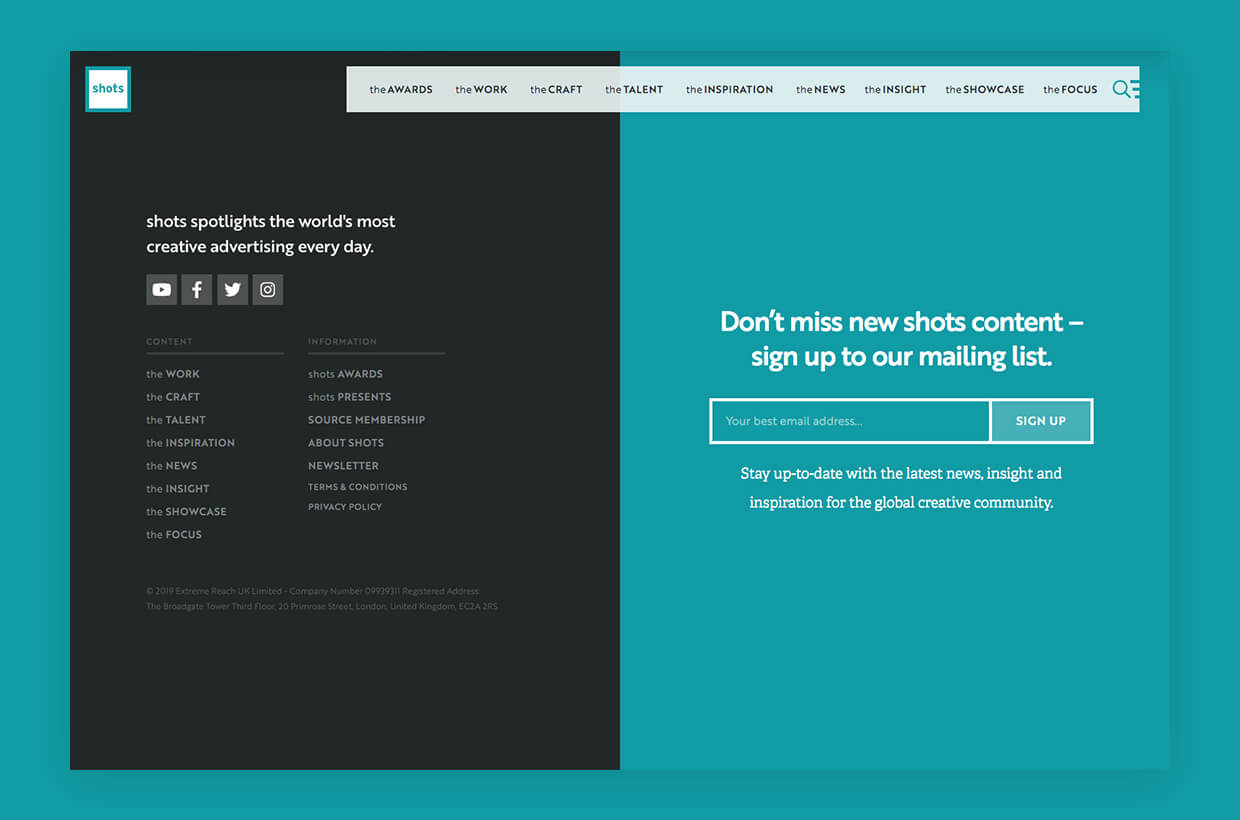 Footers: I love em'. They round off a page nicely and give visitors a next step to keep them engaged with the website.
On shots' site I used the footer to provide navigation as well as promoting featured posts and their newsletter with a lovely split-screen design. There's a nice subtle scrolling effect to 'reveal' the footer underneath the main page content.
404 page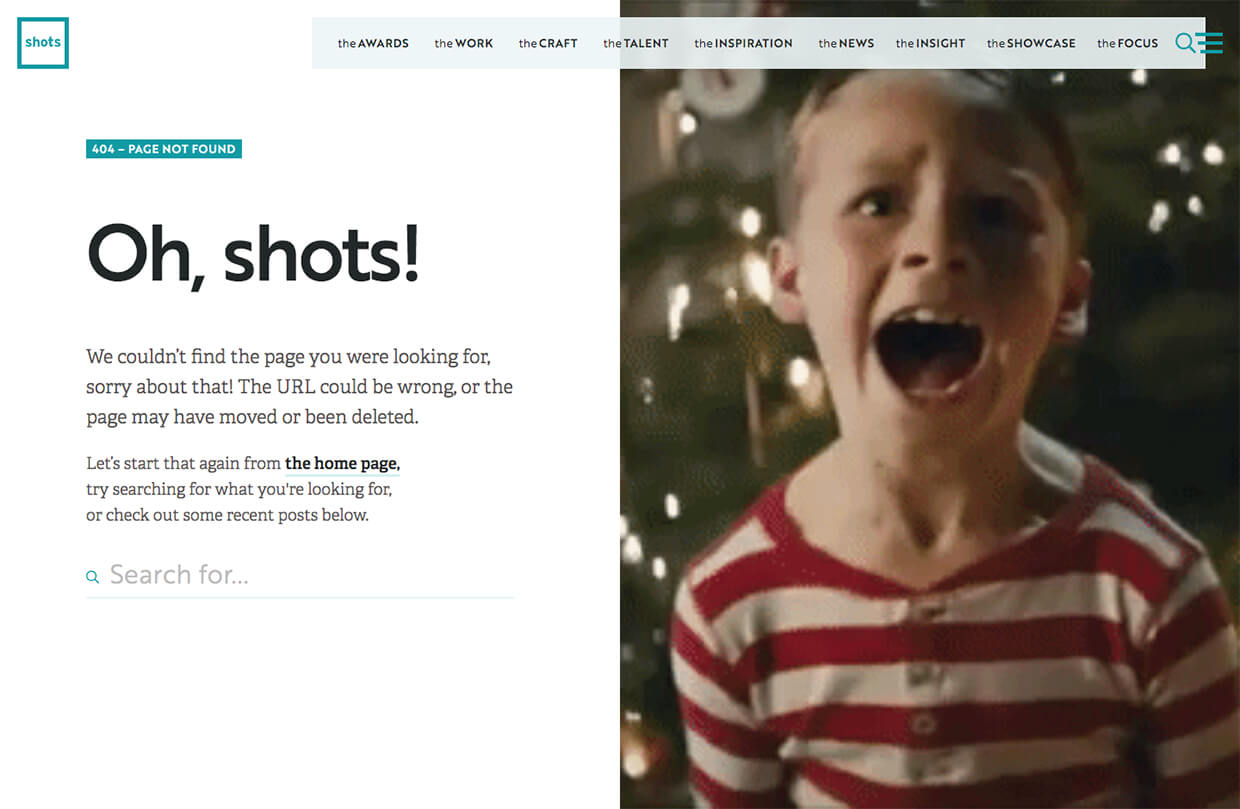 Every self-respecting website needs a great 404 page!
I put together this error page for shots, pairing funny GIFs with useful wayfinding features like search and latest posts to help their visitors find what they need.