Just launched some lovely new pages for production company Kode and their in-house content studio, Kode Red.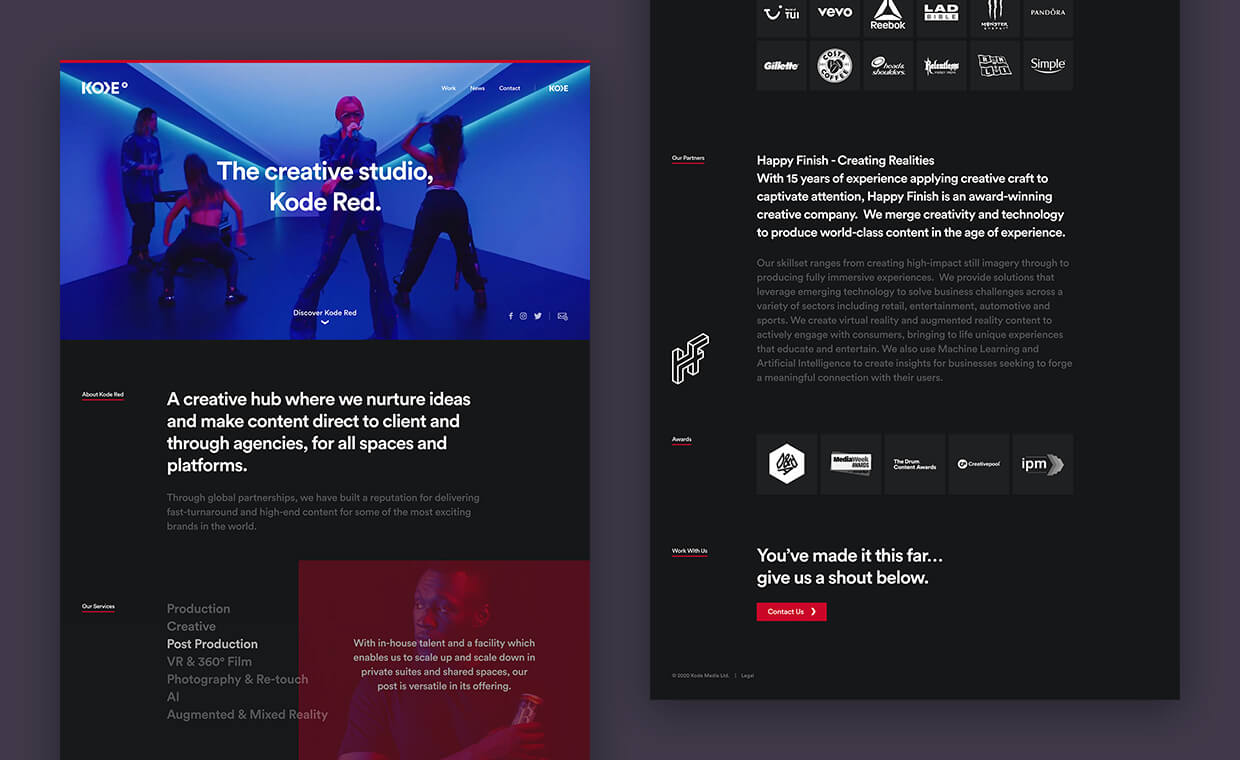 Above is the brand new Kode Red home page, which introduces the brand and gives visitors a quick overview of the awesome work they're doing.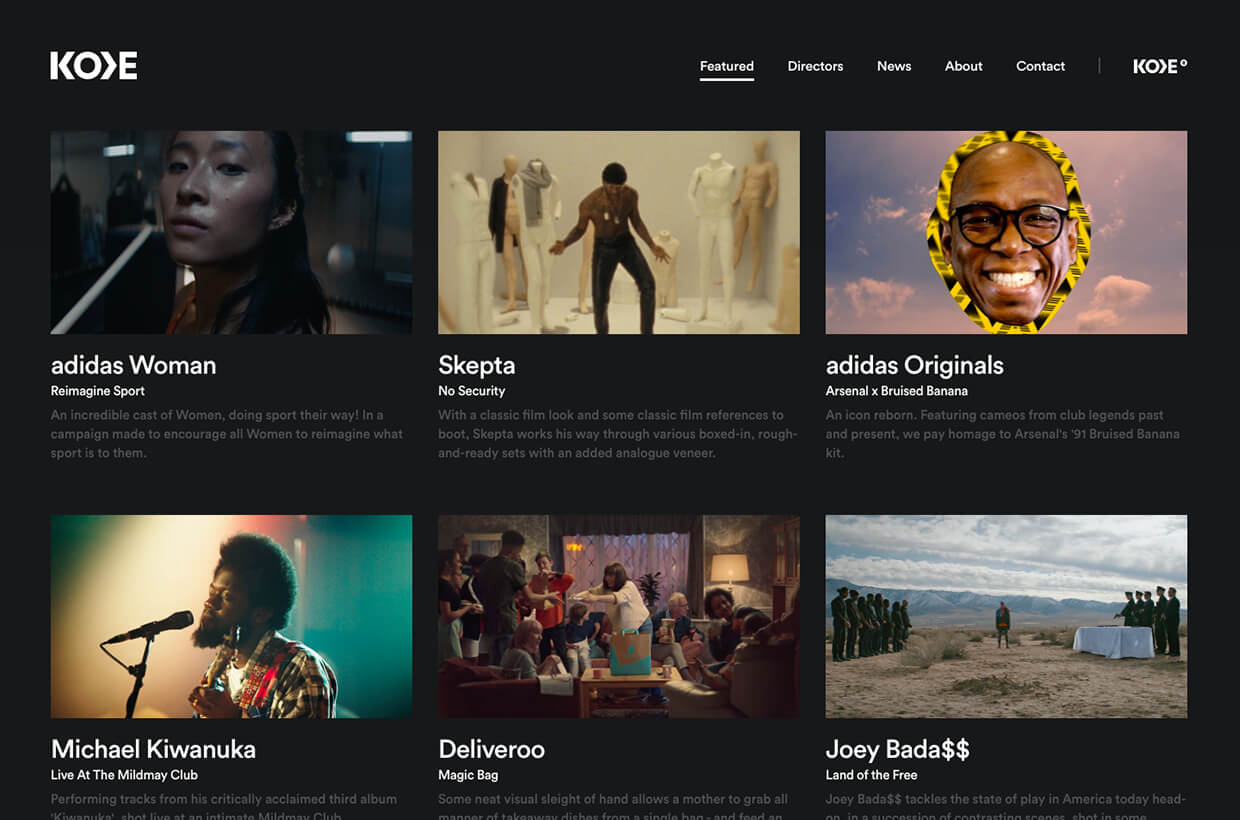 I also hooked them up with a new Featured work page to show off their latest and greatest pieces, with the chosen work popping out into a lovely clutter-free video player.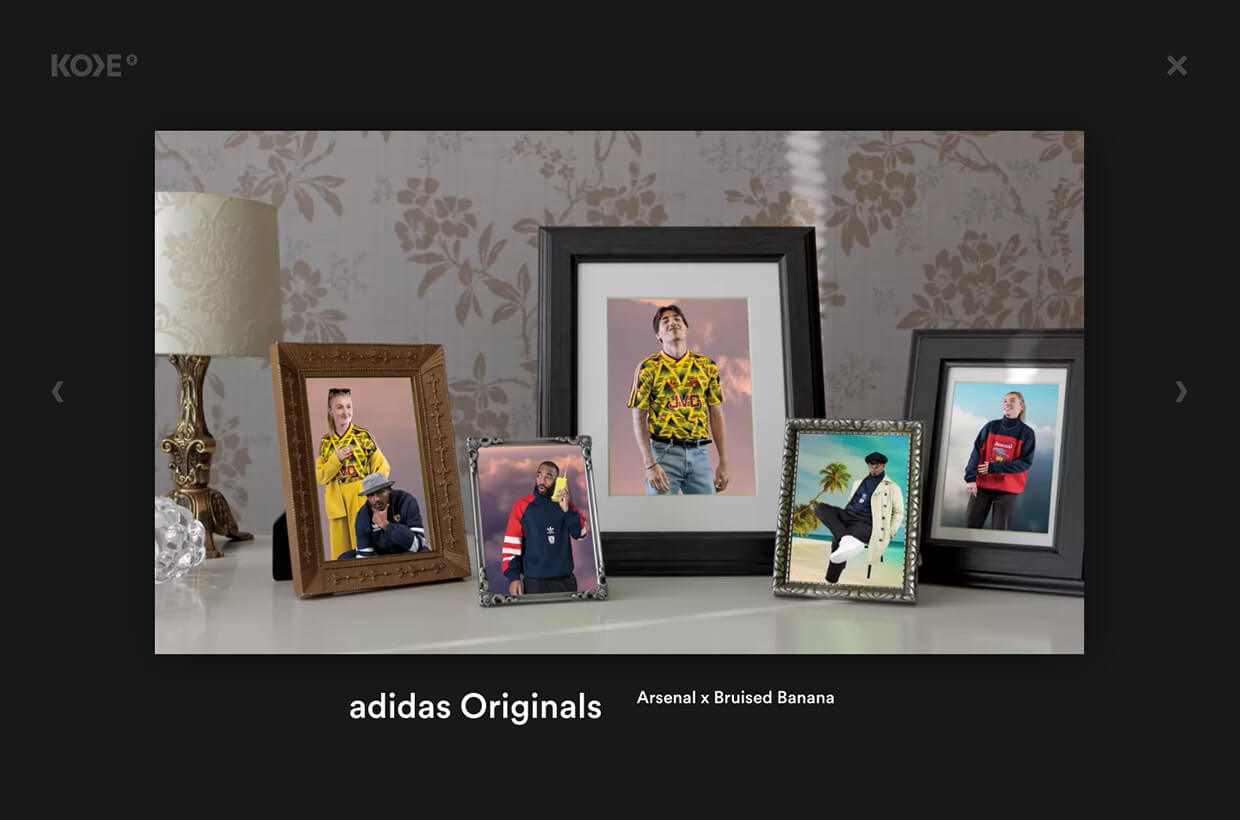 Their new About page features a lovely grid slideshow behind their origin story, which you can click to reveal and watch their snapshots from over the years.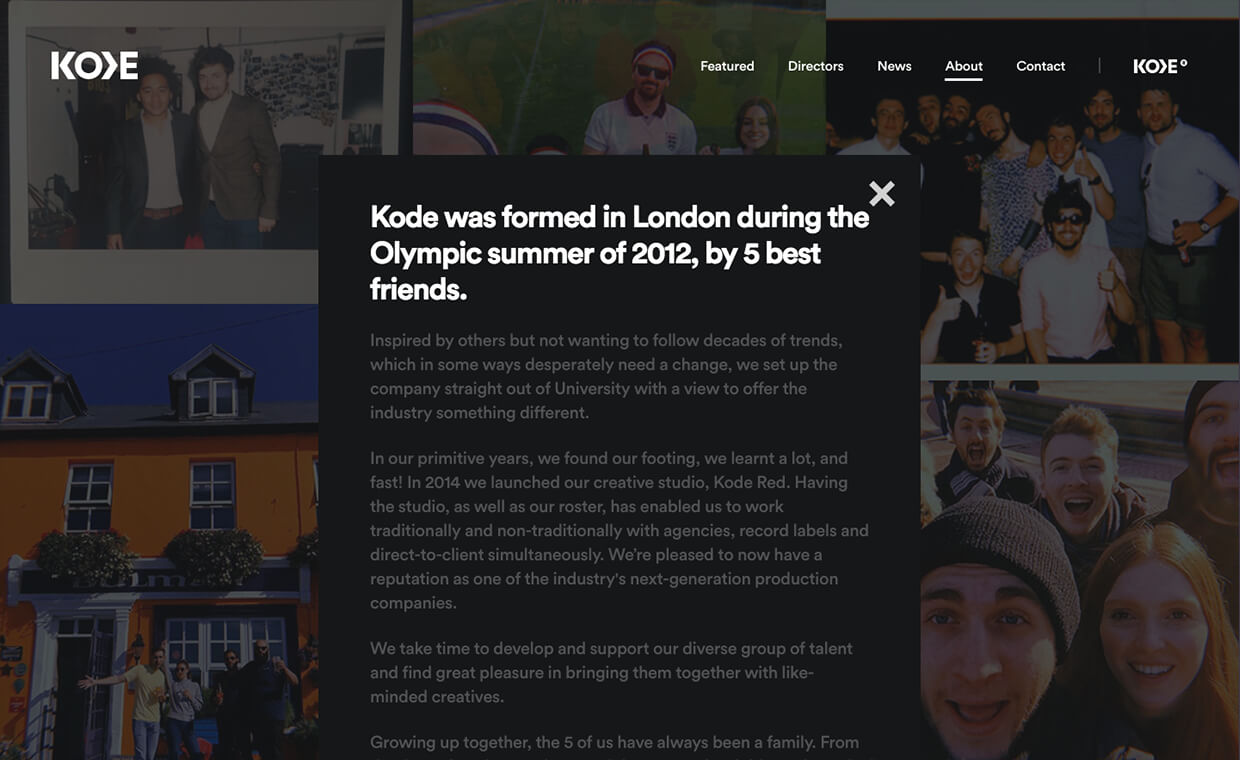 And finally, I gave their Contact page a lick of paint to make it super clear how to get in touch, and support their new US partnership with Happy Finish.