A bold new direction for this global directors representation company – I created a beautiful interactive site, packed with videos and interesting details to show off their roster of talent.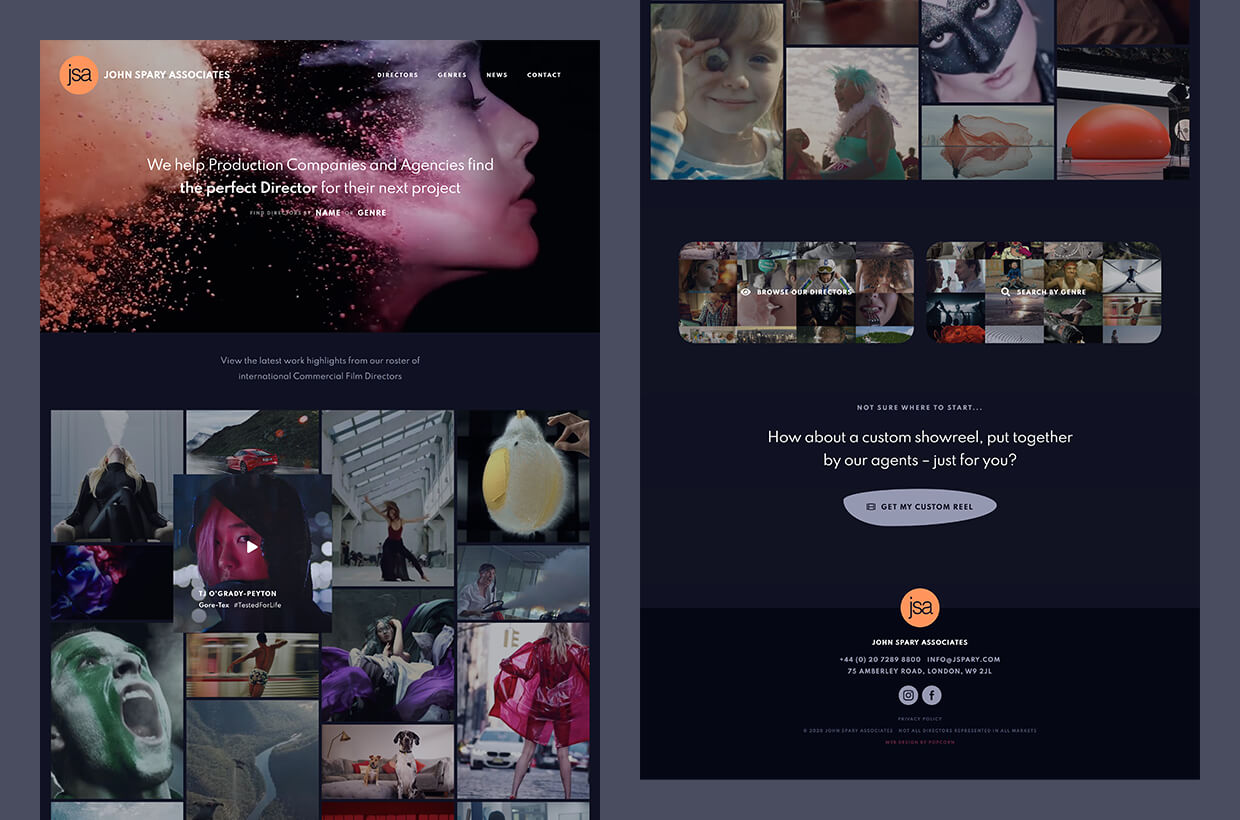 The home page features a video background with a montage of JSA's best work to give the visitor a taste of what they can expect. It clearly states who their target audience is and how they can help, and directs them to key parts of the site.
As you scroll down, you'll find a huge grid of their latest work, with lovely looping video previews when you hover over each item.
I loved getting creative with the front-end development on this site – adding lots of sleek animations, for example having elements fade in as you scroll down, and these 'organic shape' hover effects on the Directors page:
Directors' profile pages make use of a lovely full-width image to set the scene, and filters to let the visitor find the work they're interested in the most. You can read the director's bio in a pop-up, and there's video previews when you hover over their work.
Once you're watching a video, you see the clip details underneath and there's some handy navigation so you can keep watching through their reel.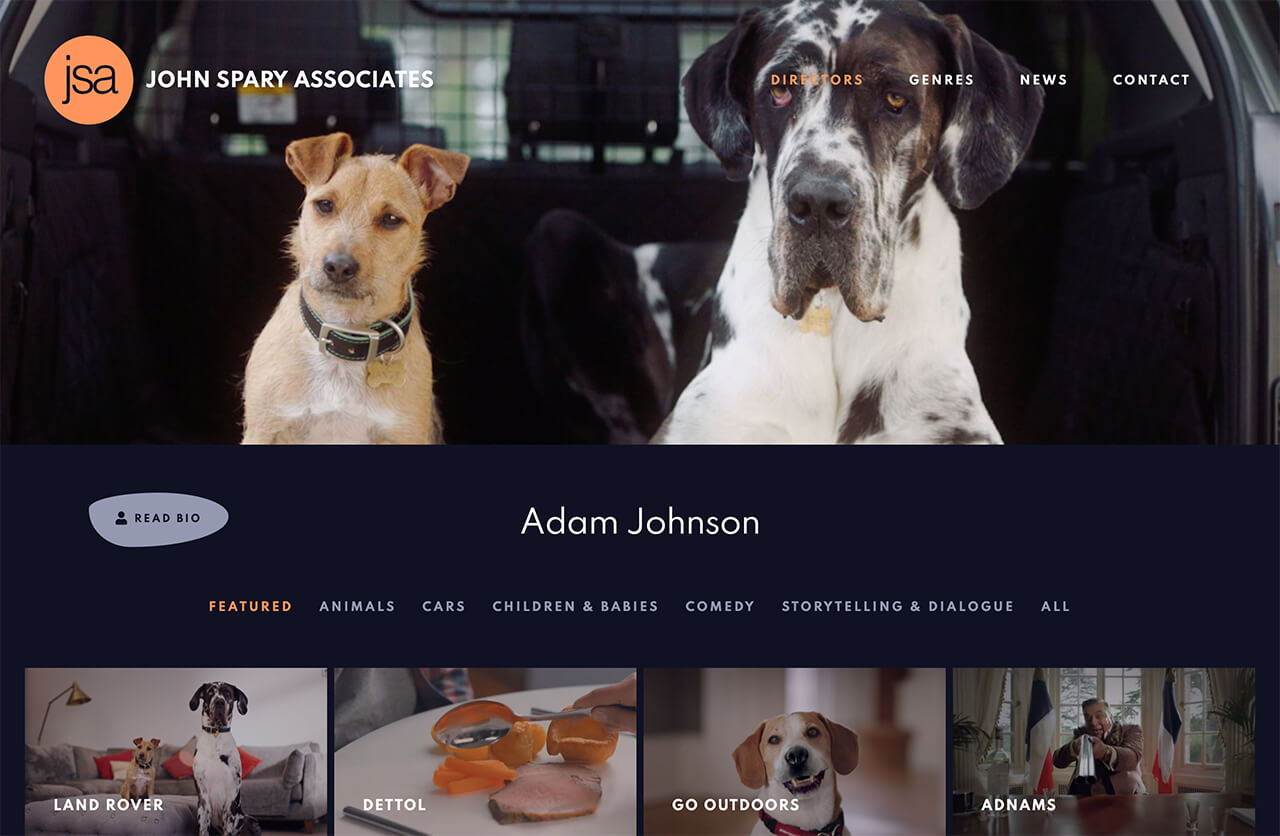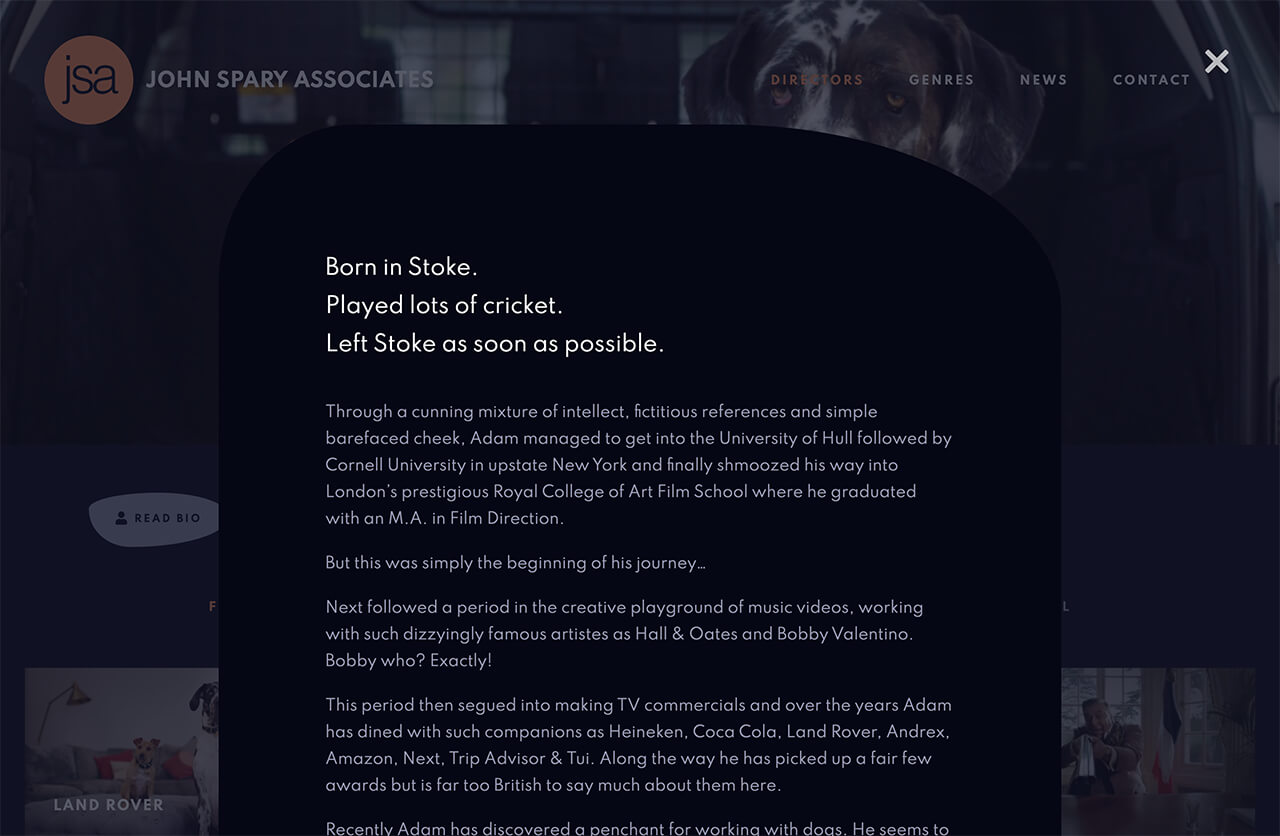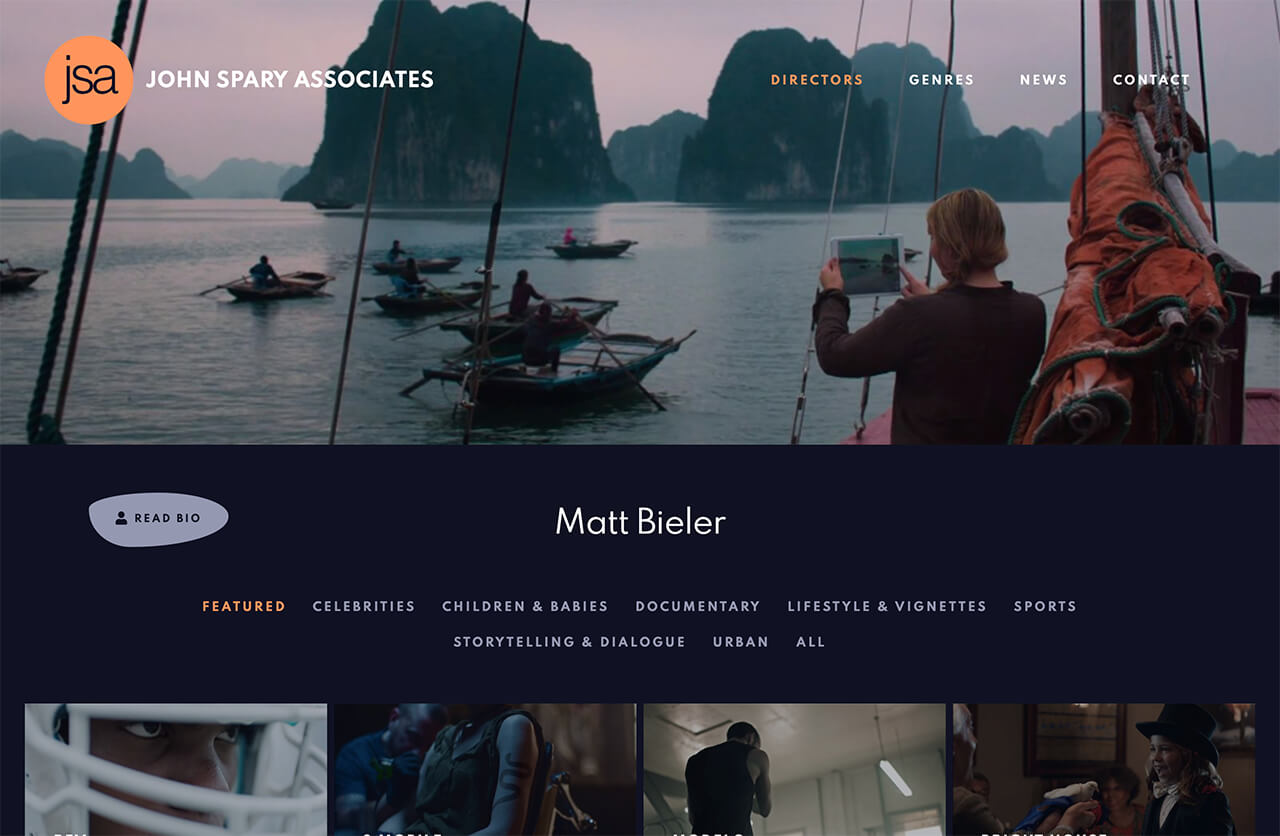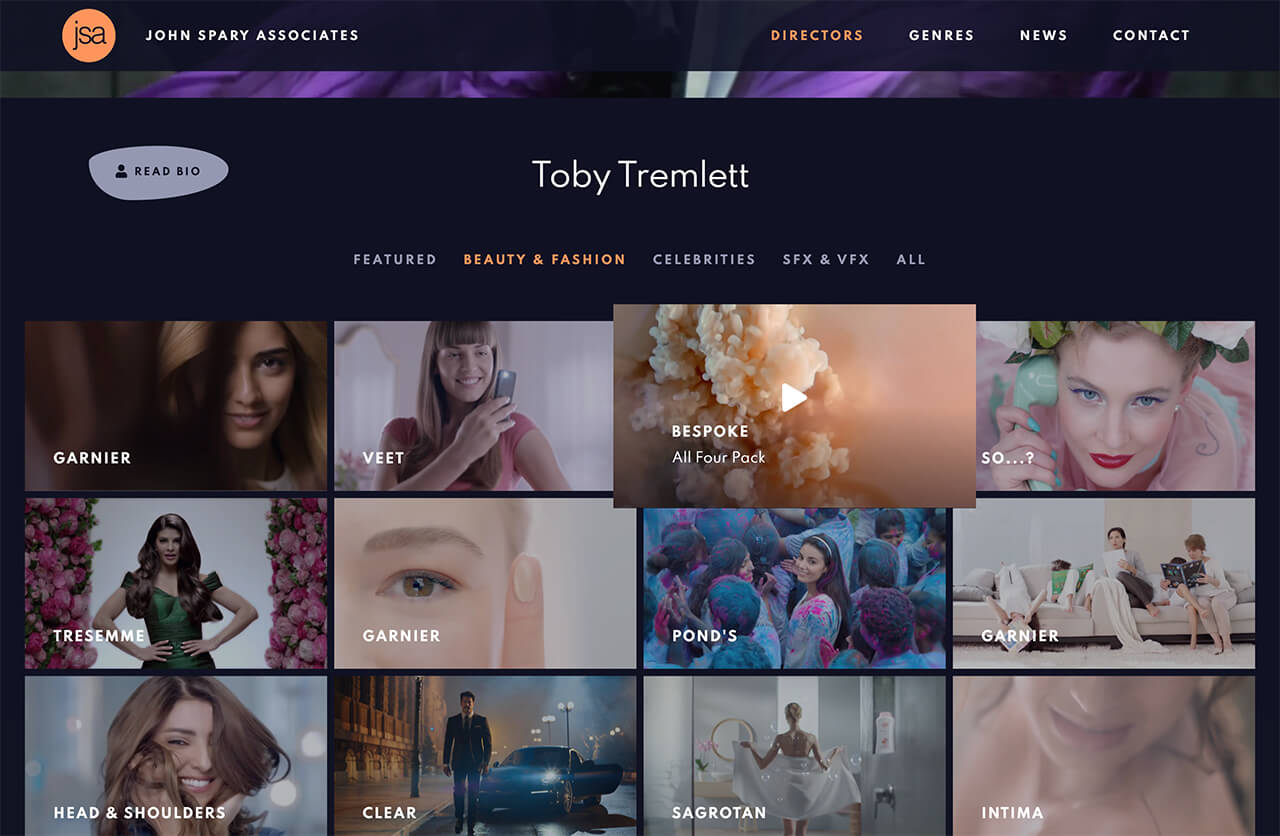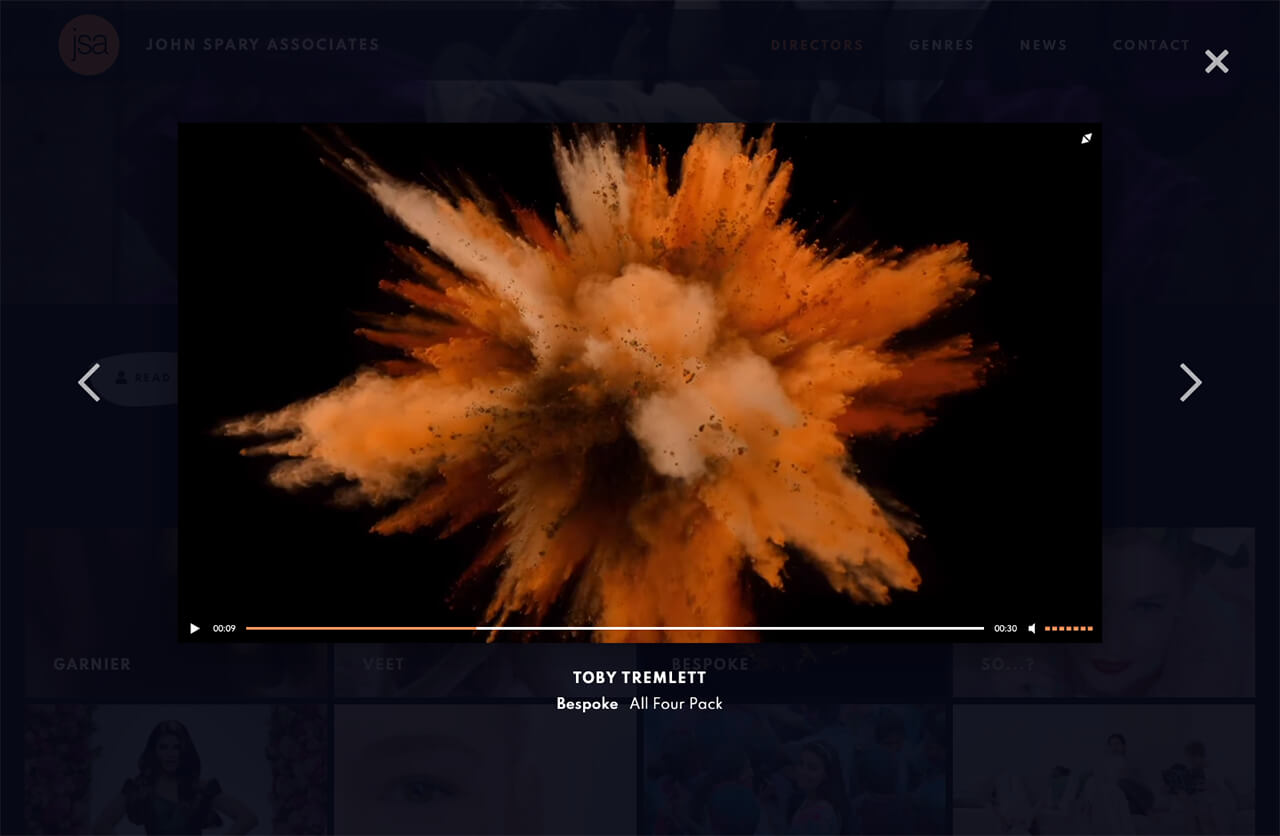 JSA's Genres sections show work in specific categories, letting their visitors zero-in on what they're looking for and see work from all of their directors at once. They can sort the page by number of relevant clips, or by name, and quckly switch between different genres.
Each page directs the visitor to contact the team for a customised showreel, helping to generate more enquiries.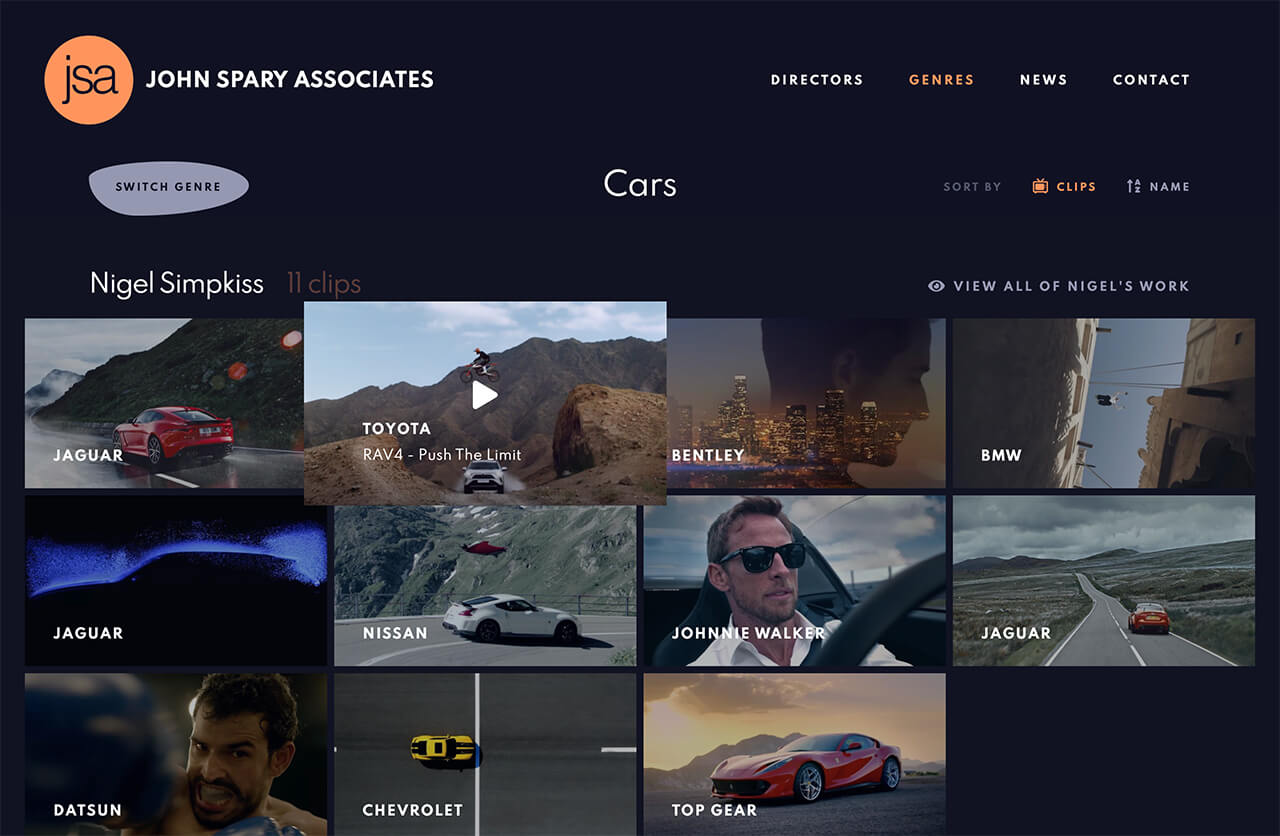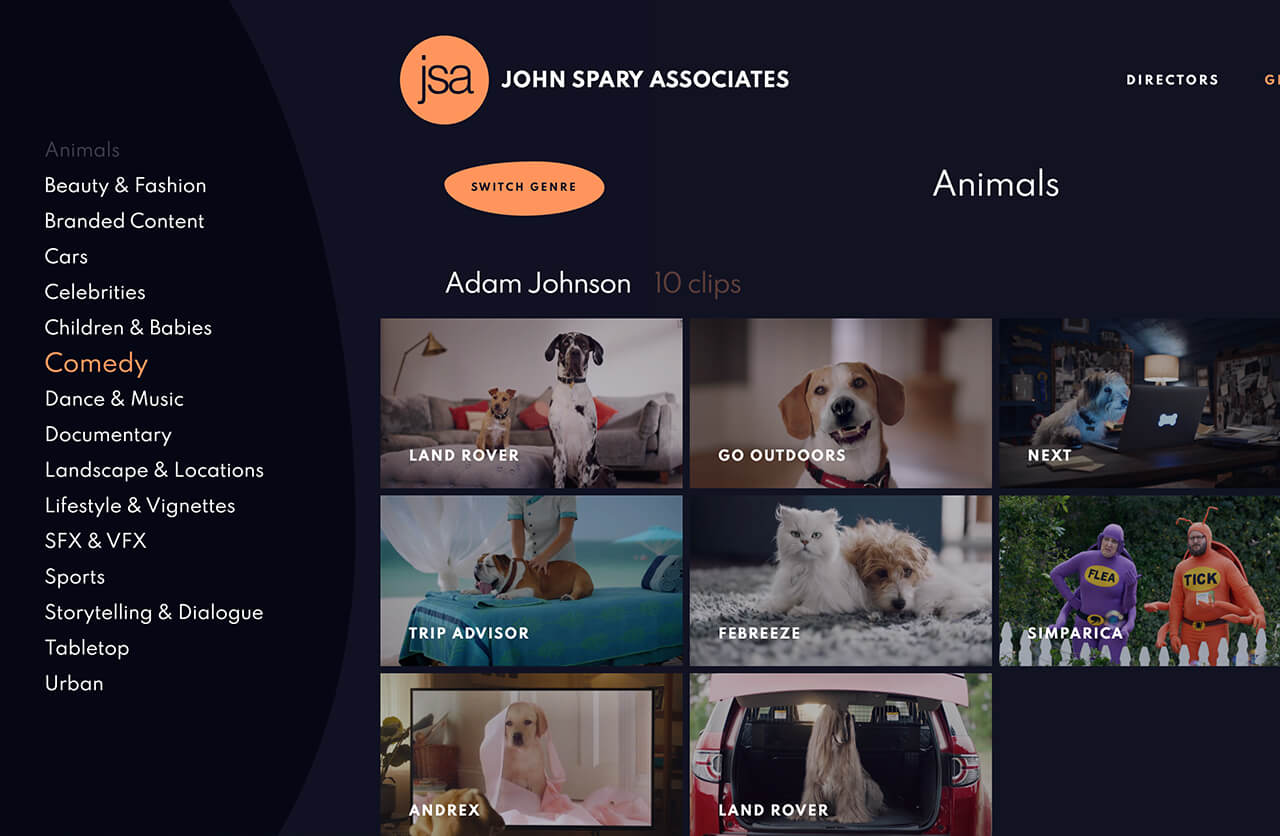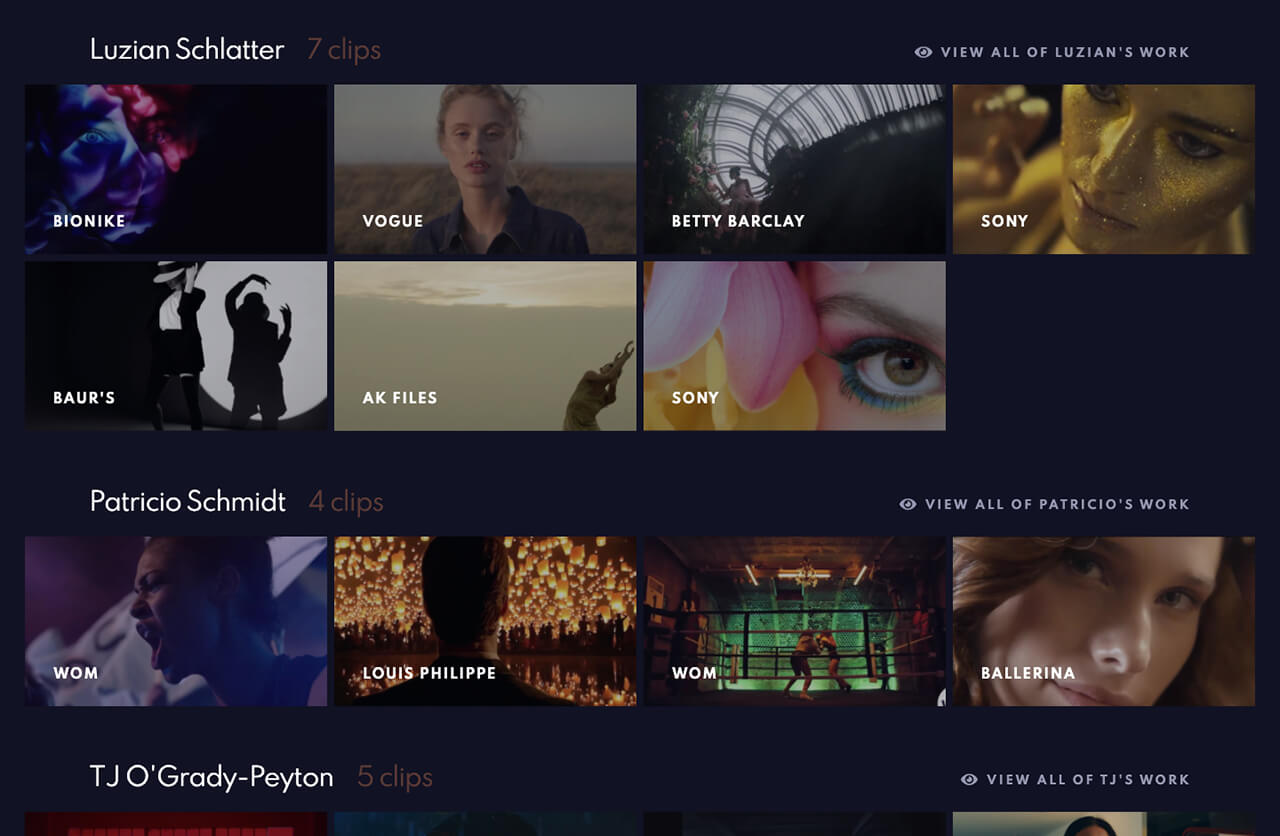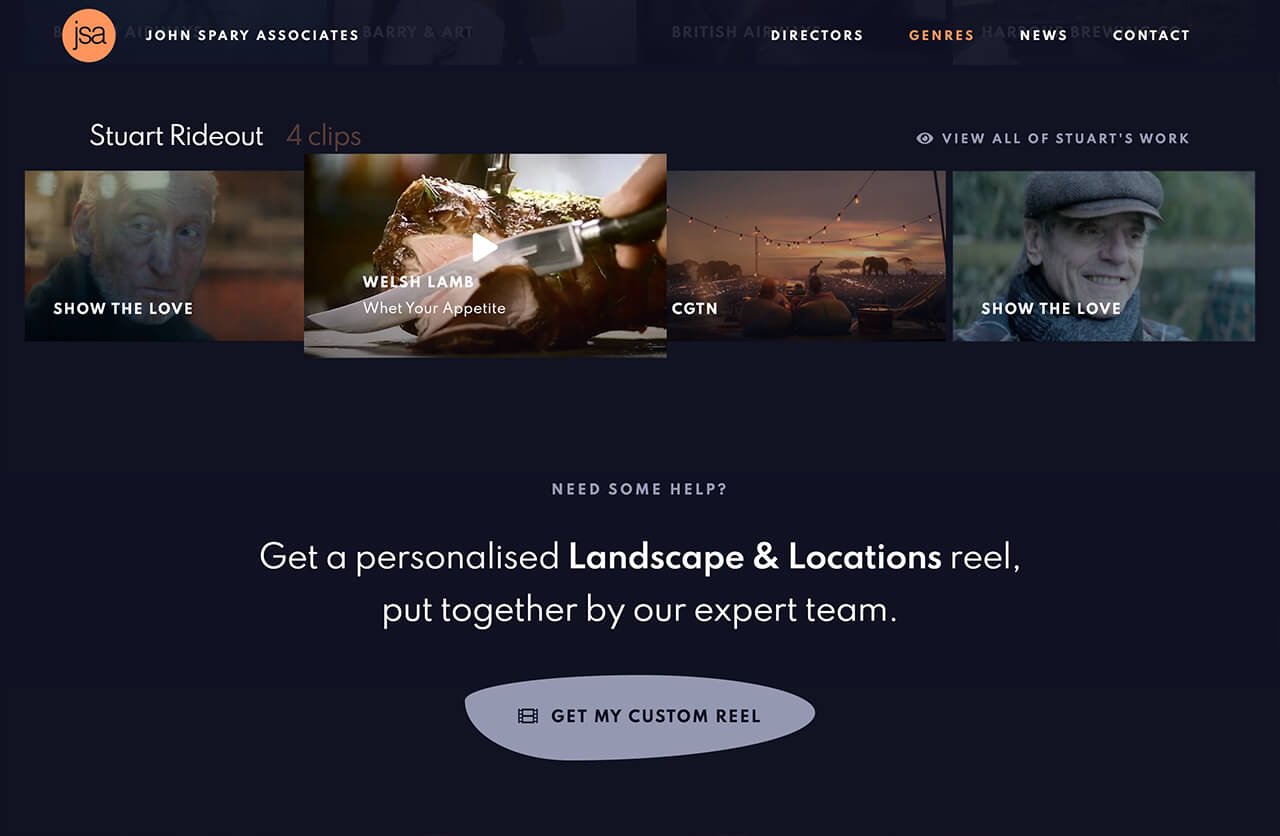 The News section features nice full-width imagery and provides a simple experience for engaging with JSA's latest posts.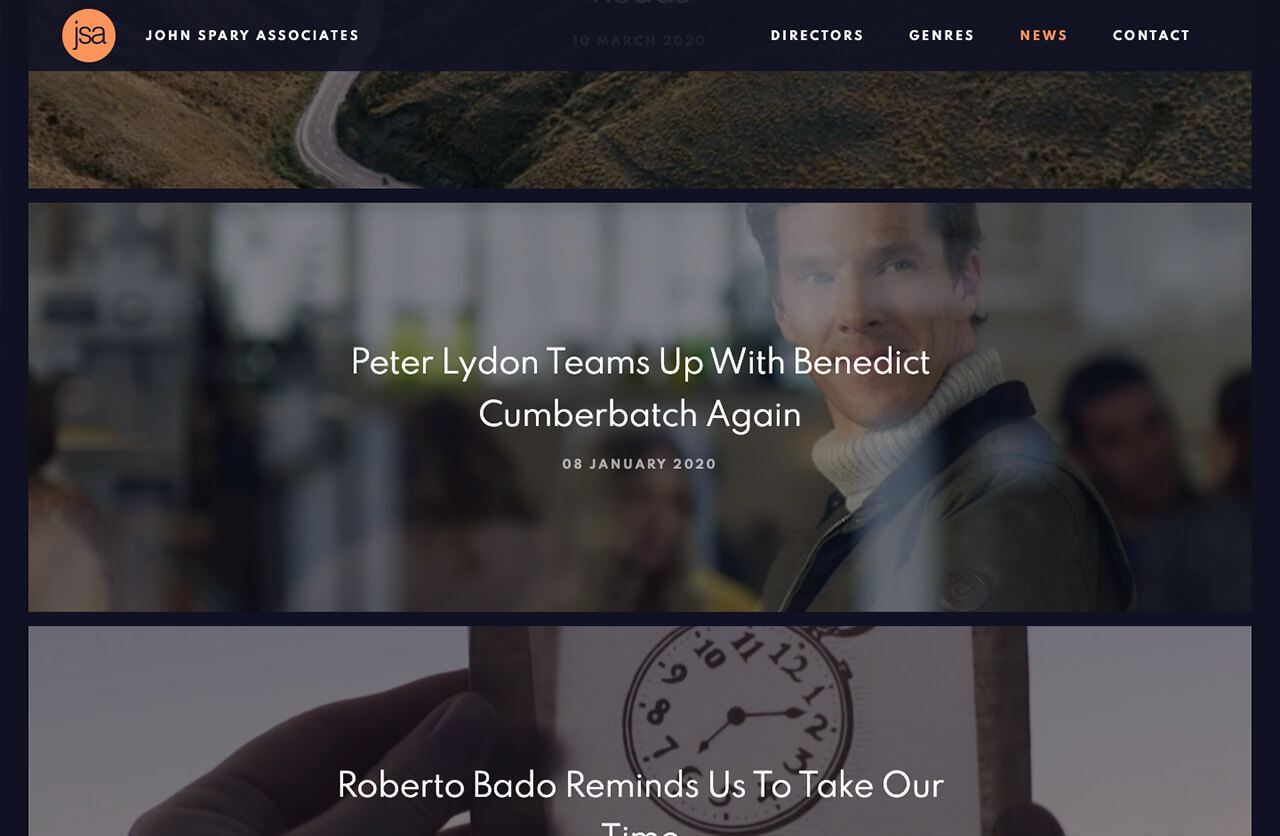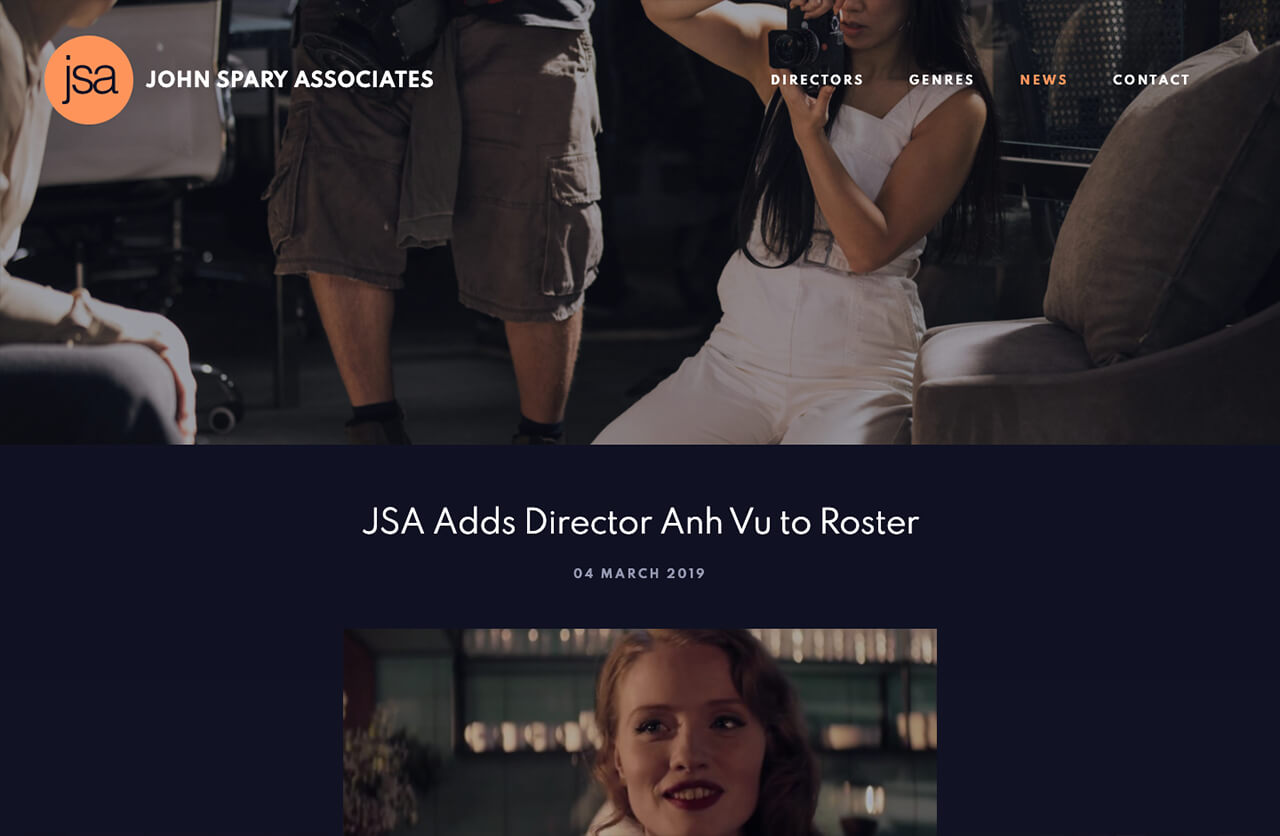 The Contact page rounds off the site, making it super clear how to get in touch with the team, and providing a contact form and file upload system to handle enquiries.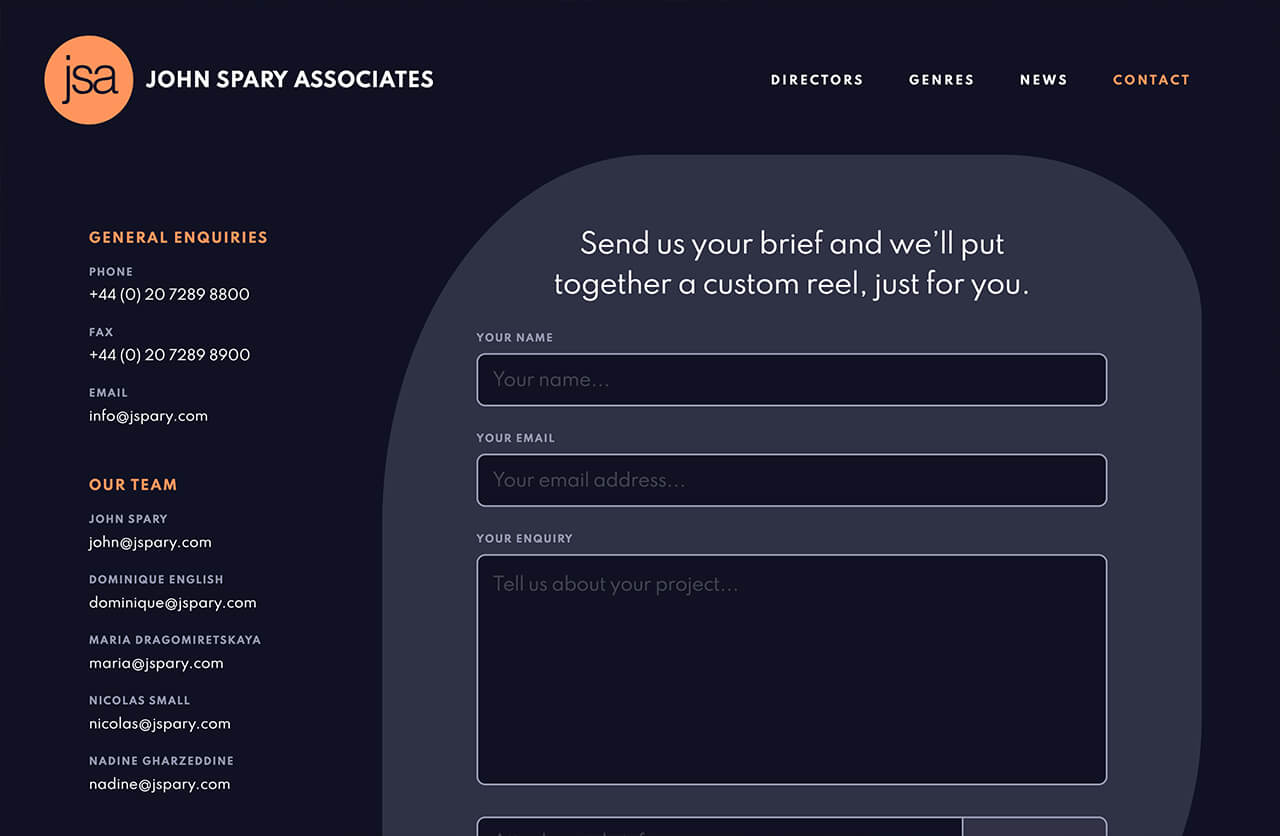 JSA's site runs on Slate – a reel-building and file-sharing service custom made for the advertising industry. If you need a Slate specialist – get in touch! I've built loads of custom sites on Slate's amazing platform and I also work with the team to help improve the service itself.